Order of Octavia Randolph Books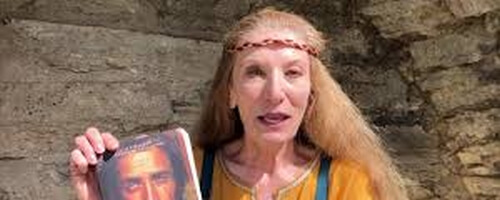 Octavia Randolph is a historical novelist best known for writing The Circle of Ceridwen Saga. When creating the series, she set out to write the kind of book that she would like to read herself. She is very interested in history and did extensive research in writing as she traveled to England, Denmark, Sweden, Iceland, and Gotland.
Her interest in history also lead her to writing a biographical novel called Light, Descending about the great 19th century art and social critic John Ruskin. She also wrote a book called Ride that is a retelling of the story of Lady Godiva. Octavia maintains a very public website at www.octavia.net where she enjoys interacting with her fans.
Publication Order of Circle of Ceridwen Saga Books
Chronological Order of Circle of Ceridwen Saga Books
Publication Order of Standalone Novels
Publication Order of Short Stories / Novellas
Publication Order of Non-Fiction Books
Publication Order of Anthologies
If You Like Octavia Randolph Books, You'll Love…
The first book in The Circle of Ceridwen Saga is called The Circle of Ceridwen. The series introduces us to a fifteen-year-old girl named Ceridwen who has been thrust into the life of the Vikings as they have taken five of the seven Anglo-Saxon kingdoms. Ceridwen was discovered by warriors after she was lost in the frozen woods. Ceridwen is taken, along with Ælfwyn, daughter of a Saxon lord, who was sold against her will in marriage as part of a peace treaty. The two of them end up heading to the captured fortress of Four Stones where Ælfwyn must keep her vow and wed Yrling. While Ceridwen must do all she can to support her new friend. Th tow of them do their best to rebuild Four Stones, but the threat of war is huge and their dreams are dashed when a party of furtive Danes delivers someone to Four Stones who destroys the girls' hopes of peace and contentment.
The series continued with Ceridwen of Kilton as ninth-century Saxon England crumbles under the onslaught of a relentless foe – the Danish Vikings. This one starts with Ceridwen enjoying peace and plenty at the Saxon stronghold of Kilton, but the Danish Vikings are always threatening.
Order of Books » Authors »
One Response to "Order of Octavia Randolph Books"