Order of Olivia Hawker Books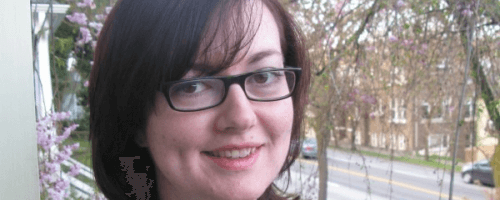 Olivia Hawker is the pen name of American author Libbie Grant, who writes historical fiction novels. She also writes under her real name, and as Libbie Hawker and as L.M. Ironside. She is a Washington Post bestselling author, and has been a finalist for the Washington State Book Award and the Willa Literary Award for Historical Fiction. Olivia lives in British Columbia, Canada.
Olivia Hawker debuted under this pen name in 2018 with the novel The Ragged Edge of Night. Below is a list of Olivia Hawker's books in order of when they were originally published:
Publication Order of Standalone Novels
| | | |
| --- | --- | --- |
| The Ragged Edge of Night | (2018) | |
| One for the Blackbird, One for the Crow | (2019) | |
| The Rise of Light | (2021) | |
| The Fire and the Ore | (2022) | |
Publication Order of Short Stories/Novellas
If You Like Olivia Hawker Books, You'll Love…
Olivia Hawker Synopses:pof.com The Ragged Edge of Night is a standalone novel by Olivia Hawker. Germany, 1942. When the Nazis take his school, Franciscan friar Anton Starzmann loses his place in the world. He moves to a small German village to wed Elisabeth Herter, a widow who wants to marry a man who can help her raise her three children in name only. Anton seeks recompense for failing to shield his young students from the Nazis' wrath. However, neither he nor Elisabeth are prepared for the inescapable roar of war to once more shake their lives.
Anton learns about the Red Orchestra, a covert group of resisters who are planning to kill Hitler, as he struggles to adjust to his new roles as husband and father. Anton joins this army of shadows, in spite of Elisabeth's reservations. However, when the SS discovers his schemes, Anton will carry out a final act of defiance that could endanger his life – even if it means saying goodbye to the family he has grown to love more than he could ever have imagined.
One for the Blackbird, One for the Crow by Olivia Hawker is a standalone novel. It is Wyoming in the year 1876. The Bemis and Webber families have relied on one another for as long as they have lived on the frontier. It is a matter of survival because there are no other settlers for miles. But Ernest Bemis doesn't think about survival when he sees Cora in a compromising situation with their neighbor. Ernest is sent to prison, a man is killed in an impulsive moment, and the women who were left behind are divided between rage and regret.
For stoic Nettie Mae, losing her husband to Cora's indiscretion is yet another hardship. However, Cora and Nettie Mae are forced to unite as a family in order to share the responsibilities of cultivating the land and raising their children as a brutal Wyoming winter approaches. Clyde, the son of Nettie Mae, who is no longer a boy but is not yet a man, must navigate the path to adulthood without a father, and Beulah, the daughter of Cora, is as wild and uncontrollable as her prairie home.
Cora and Nettie Mae begin to form an unanticipated sisterhood as they are bound by the uncommon threads in their lives and the challenges that lie ahead. But when Clyde and Beulah fall in love, their bonds are tested once more, and these strong women must finally decide if they can learn to trust each other or risk losing everything they care about.
Order of Books » Authors »