Order of Palessa Books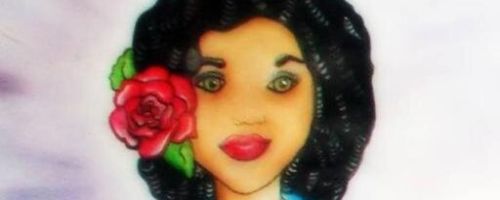 Palessa is an author of romance/family saga novels. She writes the Baxter Family Saga. Palessa began reading romance novels when she was 11 years old. She would later be introduced to such authors as V.C. Andrews, Barbara Taylor Bradford and Anne Rice, as well as classic novels by authors like Charles Dickens, Zora Neale Hurston and F. Scott Fitzgerald. When she was a teenager, Palessa began to write; first diary entries and then she began writing stories, from romance to supernatural and beyond. Then, her education got in the way of her writing, and so she put it aside. That was until she moved from her hometown of Miami, Florida back to the Caribbean (where she was born) and a Facebook chat with Sable Hunter that made her decide to once again pursue her writing dream.
Palessa became a published author in 2013 with the novel Unchained Hearts, which began her first series, the Baxter Family Saga. Below is a list of Palessa's books in order of when they were originally published:
Publication Order of Baxter Family Saga Books
Publication Order of Sacked & Tackled Books
Publication Order of Growing Wild Books
Palessa Synopsis: In Unchained Hearts by Palessa (book 1 of the Baxter Family Saga), a note from her late mother brings Mama Avery Foods CEO Kyle Avery to a meeting where she meets fellow CEO, Newton "Cass" Baxter. Cass is the seldom-seen CEO of Baxter Chemicals, who shares a history with Avery's mother and had been through many things with her. As If the history lesson wasn't enough, Kyle also must confront Cass' adopted son, Brandon Hall. Kyle has her own history with Brandon – a romantic one that came to an end. The two of them must deal with their parents' legacy in addition to their own woes. They will have to see if they can break free of the chains that are holding them back and discover happiness.
Shop Worldwide: Amazon.com | Amazon.co.uk | Amazon.ca
Order of Books » Authors »