Order of Paul Heatley Books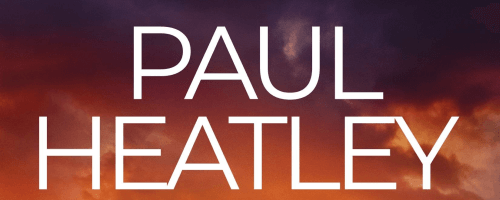 Paul Heatley is an author of noir and thrillers. He is best known as the author of the Tom Rollins Thriller series which began with Blood Line. Paul also wrote the Eye for an Eye series.
Heatley has not only published novels, but his stories have also been printed in Horror Sleaze Trash, Shotgun Honey, the Crime Factory, and Thuglit. His writing has been described as bleak and dark with a cast of characters made up of misfits and losers that live in a rather uncaring world. The author makes his home in the north east of England.
Publication Order of An Eye For An Eye Books
Publication Order of Tom Rollins Thriller Books
Publication Order of Standalone Novels
Publication Order of Short Stories/Novellas
Publication Order of Collections
If You Like Paul Heatley Books, You'll Love…
Blood Line is the first book in the Tom Rollins series. Rollins is a member of a CIA black-ops unit who has gone rogue and now lives off the grid. Then he finds out that the woman he loves has been murdered and he sets out to find out why so that he can serve his revenge. He uses his unique set of skills to find answers which lead him to a vicious gang of criminals. Rollins puts his sights on the leaders of the gang and aims to take them out one by one. His revenge plot takes a turn when he realizes that his lover's death was part of a much larger conspiracy.
An Eye for an Eye is the first book in the series of the same name. The story follows Neil Doyle who recently learned his daughter was in an accident that left her permanently disfigured. Doyle is the head of a Newcastle crime family and goes on the warpath to find out who is responsible. Two of his associates, Graeme and Tracksuit Tony, are pulled into his quest and are pushed to their breaking point by all that they will see and do.
Order of Books » Authors »