Order of Pedro Urvi Books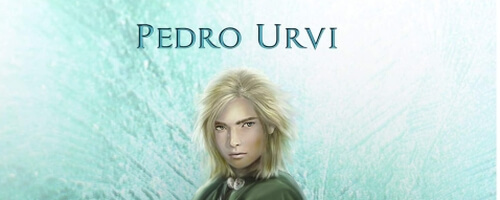 Pedro Urvi is a Spanish fantasy author best known for writing the Path of the Ranger series. He is also the author of the epic fantasy series The Ilenian Enigma which has also been a huge hit for him.
Urvi got his start in writing as an experiment and that experiment turned into a novel and then turned into an entire saga of books. He has been enjoying writing ever since and found some great success with his epic fantasy series. Urvi lives in Bilbao where he works as a technologist in computer systems and cyber security. His work has taken him all over from Spain to England to the United States, but he now makes his home in Bilbao where he enjoys running along the river.
Publication Order of Path of the Ranger Books
| | | |
| --- | --- | --- |
| The Traitor's Son | (2019) | |
| The King's Secret | (2020) | |
| Mystery in the Tundra | (2020) | |
| Treason in the North | (2020) | |
| The Secret Refuge | (2020) | |
| Path of the Specialist | (2020) | |
| The King of the West | (2020) | |
| The Turquoise Queen | (2021) | |
| Power Conspiracy | (2021) | |
| The Great Council | (2021) | |
| Frozen Origins | (2021) | |
| Dragon Spirit | (2022) | |
| Arcane Call: | (2022) | |
| Mission in the East: | (2022) | |
Publication Order of Ilenian Enigma Books
Publication Order of Secret of the Golden Gods Books
If You Like Pedro Urvi Books, You'll Love…
The Traitor's Son is the first book in the Path of the Ranger series. Lasgol is fifteen and has already endured a hard life. He is the son of a traitor to the kingdom and his only companions are nature itself. Despite all this, Lasgol refuses to believe that his father is guilty even though the King was a witness to his betrayal. Now, Lasgol sets out to clear his father's name by joining the School of Rangers. Hate awaits him as everyone knows who his father is, but Lasgol is determined to see it through.
The Ilenian Enigma begins with Marked. This book focuses on an outcast named Komir. The young warrior has incredible skill, but his mysterious background has kept him from earning the respect he deserves. When a young warrior is attacked, Komir sets out to seek justice with only his mother's medallion to guide him. He'll put together a band of allies on his quest, but they will soon trigger a bloody prophecy that could cost them all.
Order of Books » Authors » Order of Pedro Urvi Books