Order of Peter Watts Books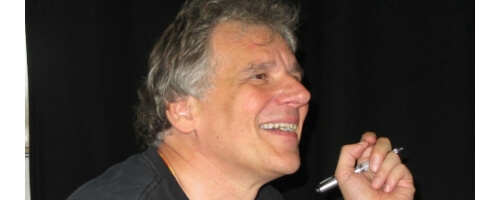 Peter Watts is a Canadian science fiction author who is best known for writing hard science fiction. As an author, he is best known for writing the Rifters series and the Firefall series. He wrote his first novel, Starfish, in 1999.
Watts is best known for his book, Blindsight which was nominated for a Hugo Award. He earned his PhD at the University of British Columbia in 1991, from the Department of Zoology and Resource Ecology. He went on to work as a marine-mammal biologist while also holding several academic research and teaching positions.
Publication Order of Crysis Books
Publication Order of Firefall Books
Publication Order of Rifters Books
Publication Order of Standalone Novels
Publication Order of Short Stories/Novellas
Publication Order of Collections
Publication Order of Imaginarium Books
(with Tanya Huff, , , , Nalo Hopkinson, , , , , , , , , Sandra Kasturi, , , , , , Siobhan Carroll)
Publication Order of The Year's Top Hard Science Fiction Stories Books
(with , Gregory Benford, , Greg Egan, , , Allan Kaster, Ken Liu, Ted Kosmatka, , Paul J. McAuley)
Publication Order of Anthologies
If You Like Peter Watts Books, You'll Love…
Starfish is the first book in the Rifters trilogy. The book takes place at a facility at the bottom of the Pacific Ocean that is designed to exploit geothermal power. They have a crew of bio-engineered people who have been altered to live underwater. However, the people who are suited to this type of work are also crazy in unpleasant ways. The work requires long-term unemployment and it will be a fight for survival for them all. The crew will be lead by Lenie Clarke who can barely survive in the upper world, but finds herself quickly drawn into the rift's spell.
Watts is best known for the Firefall series and the first book, Blindsight. The story starts two months after sixty-five thousand alien objects entered the Earth's atmosphere and burned up. The event was a moment of surveillance, but there has been nothing since. Then a space probe picks something up from the edge of the solar system. Not someone talking to us, but talking to some distant star or something closer. Earth puts together a unique team to greet our potential first contact with each member being uniquely designed to make contact.
Order of Books » Authors »