Order of Pittacus Lore Books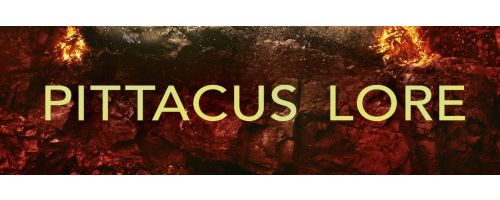 Pittacus Lore is a pen name used by the authors James Frey and Jobie Hughes as they write their series of books, The Lorien Legacy led by the popular I Am Number Four. In addition to being the author of the book series, Pittacus Lore is also a character in the books as the Lorien's ruling Elder.
Jobie Hughes and James Frey combined to write these books. James Frey is a name you may know from his controversy with the Oprah Winfrey Book Club and his book, A Million Little Pieces. He wrote the book as a memoir, but it was later discovered that many of the events in the book had been fictionalized. He's gone on to rebound and have a strong career, including writing these books.
Publication Order of Lorien Legacies Books
Publication Order of Lorien Legacies Reborn Books
Publication Order of I Am Number Four: The Lost Files Books
Publication Order of I Am Number Four Collections
Publication Order of The Legacy Chronicles Books
Publication Order of Ashfall Books
If You Like Pittacus Lore Books, You'll Love…
I Am Number Four is the first book in the Lorien Legacy series. This book tells the story of John Smith. A seemingly ordinary teenager who is trying to keep a low profile. This is because he's not an oridinary teenager, but actually an alien from the Lorien race. There were nine children sent to Earth to develop their Lorien Legacies, powers that help them, and the first three are dead. John is the fourth and he's in danger.
The next book in the series is The Power of Six. This one sees John teaming up with the other Lorien children as the Mogs continue to hunt them on Earth. This book has far more action than the first and is more of a page turner. The relationship between Maria and her handler is very unique and shows that the Loriens don't all have the same experience on Earth. A great read if you enjoyed the first one and want to continue the series.
Order of Books » Authors » Order of Pittacus Lore Books