Order of Rebecca Serle Books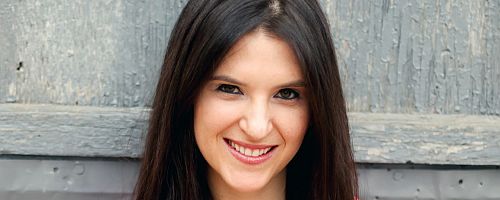 Rebecca Serle is an author and television writer out of Los Angeles. She is the author of the YA series Famous in Love which was later turned into a television series.
Serle attended the New School in New York City where she earned her MFA. In her personal life, Rebecca enjoys the movies of Nancy Meyers, bathrobes, and dishing out relationship advice unsolicited. She made her debut as an author in 2012 with the release of her first book, When You Were Mine.
Publication Order of Famous in Love Books
Publication Order of Standalone Novels
| | | |
| --- | --- | --- |
| When You Were Mine | (2012) | |
| The Edge of Falling | (2014) | |
| The Dinner List | (2018) | |
| In Five Years | (2020) | |
| One Italian Summer | (2022) | |
| Rosaline | (2022) | |
Publication Order of Good Intentions Books
| | | |
| --- | --- | --- |
| The Road Home | (2023) | |
| Poppy's Story | (2023) | |
| The Magician | (2023) | |
| A Planned Occasion | (2023) | |
| Mother Country | (2023) | |
| The Days Before Us | (2023) | |
| Deluge | (2023) | |
If You Like Rebecca Serle Books, You'll Love…
In Five Years was a Good Morning America, FabFitFun, and Marie Claire Book Club Pick. The story follows Dannie Kohan who lives her life by the numbers. She uses meticulous planning to run her life and is nothing like her wild best friend, Bella. Dannie's life is paying off as in one day she nails a big job interview and gets engage to her boyfriend. She heads to bed that night content, but awakens in a completely different place with a different ring on her finger and a different fiancé. The place she finds herself is five years into her own future. She only spends one hour here, but it is an hour that she can't shake and an hour that will change everything.
Another popular book by Serle is The Dinner List, a Bustle Book Club Selection. The book covers that old question that is constantly asked at dinner parties: if you could have dinner with anyone, living or dead, who would it be? The story sees a woman named Sabrina celebrating her thirtieth birthday and ends up at a dinner table with just her best friend, but also three significant people from her past, and well, Audrey Hepburn. As the dinner gets going, it becomes clear why they were all gathered together.
Order of Books » Authors »