Order of Richard Christian Matheson Books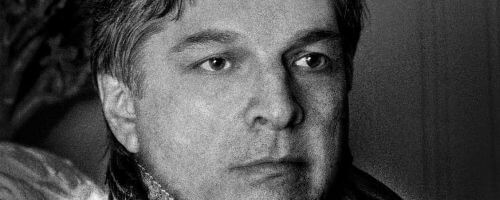 Richard Christian Matheson is an American author of horror novels and short stories, as well as screenplays. He is the son of novelist Richard Matheson. As an author, he is best known for the novel Created By and the novella The Ritual of Illusion, while much of his work has been on television and movies, including working on The A-Team, Knight Rider, Tales from the Crypt, The Shining (TV series), Three's Company, The Incredible Hulk and much more. He has also written several feature films.
Richard Christian Matheson made his debut as a novelist in 1993 with Created By. Prior to that, he has had short stories published in anthologies going as far back as 1977. Below is a list of Richard Christian Matheson's books in order of when they were originally released:
Publication Order of Standalone Novels
Publication Order of Short Stories/Novellas
Publication Order of Short Story Collections
Publication Order of Dark Delicacies Books
Publication Order of The Best Horror of the Year Anthology Books
Publication Order of The Diogenes Club Books
(with Megan Lindholm, Robin McKinley, Brian Hodge, Harlan Ellison, Karen Joy Fowler, Stephen Gallagher, Edward Bryant, Roger Zelazny, Joan D. Vinge, Elizabeth Hand, Tanith Lee, Neil Gaiman, , Jane Yolen, Gene Wolfe, Ramsey Campbell, Peter Dickinson, Kelly Link, Marvin Kaye, Kim Newman, , Lawrence Watt-Evans, , Esther M. Friesner, Douglas E. Winter, , Stephen Laws, Christopher Fowler, Michael Marshall Smith, Bentley Little, Adam Roberts, Keith Brooke, Chris Roberson, Conrad Williams, Graham Joyce, Poppy Z. Brite, , , China Miéville, F. Paul Wilson, Lucy Taylor, Patricia A. McKillip, Craig Shaw Gardner, , , , Luis Alberto Urrea, , William Schafer, Stephen Jones, , Haruki Murakami, , Jeffrey Ford, Thomas Ligotti, Kevin Brockmeier, Bruce Sterling, Theodora Goss, , , , James P. Blaylock, , , Terri Windling, Ellen Datlow, , , Carlton Mellick III)
Publication Order of Anthologies
If You Like Richard Christian Matheson Books, You'll Love…
Richard Christian Matheson Synopses: Created By is a standalone novel by Richard Christian Matheson. Alan White is a hot young writer-producer looking for the smash hit that will make his career. He thinks he's found it with a new TV show called The Mercenary. The network has never seen anything like it. It's full of sex, violence and nudity, and the ratings are through the roof. Alan couldn't be happier. Until the morning's headlines start to read like a rerun of the previous night's episode. Until The Mercenary begins to take on a terrifying life of its own. Until it becomes chillingly clear that Alan must cancel his creation – before it cancels him.
The Ritual of Illusion is a novella by Richard Christian Matheson. Academy Award-winning actress, Sephanie Vamore, meteors to iconic fame … but like cinema itself, nothing is as it appears. The fifty witnesses to her mythic ascent and bizarre fate are film royalty… many based on Hollywood glitterati; directors, stars, agents, studio heads, screenwriters, lovers, producers. Her story is told in the style of Rashomon with dialogue alone – each hypnotic character adding poignant or lurid details to the shocking truth of what she really is.
Order of Books » Authors » Order of Richard Christian Matheson Books