Order of Richard Parrish Books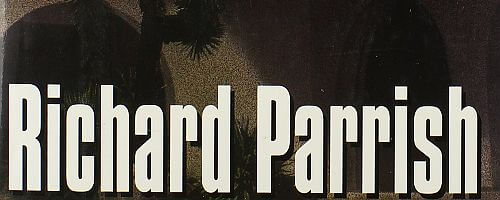 Richard Parrish is an English author best known for writing the Joshua Rabb series of mystery books. There are five books in the Joshua Rabb Mystery series with the most recent being Defending the Truth. Parrish has also penned two standalone novels.
In addition to his work as an author, Parrish works as a director at the Edge Hill University. In this role, he works at the center for sports law research with the stated goal of exploring the interface between sport and the European Union. Parrish holds a role giving counsel to The European Commission's Tailex Program.
Publication Order of Joshua Rabb Mystery Books
| | | |
| --- | --- | --- |
| The Dividing Line | (1993) | |
| Versions Of The Truth | (1994) | |
| Nothing But the Truth | (1995) | |
| Wind and Lies | (1997) | |
| Defending the Truth | (1998) | |
Publication Order of Standalone Novels
If You Like Richard Parrish Books, You'll Love…
The Dividing Line is the first book in the Joshua Rabb Mystery series. The book introduces the readers to an attorney named Joshua Rabb who now finds himself caught in between a group of greedy politicians and Papago Indians on his job as an attorney for the Bureau of Indian affairs. Rabb finds himself in a battle to save a native American as he is surrendered in a world of corruption, brutal murders, and prejudice. Rabb struggles to secure justice for his client as he also tries to navigate life as a parent of two children.
Another great book in the Joshua Rabb series is Nothing But The Truth, the third entry. This book starts with the murders of Chassidic Jews and an organized crime brain named Meyer Lansky approaching Joshua about the issue. The story sees an Indian native accused of the rape and murder of a young woman with Rabb getting the job to represent him. However, he really has no idea what kind of mess he is getting into and finds himself overwhelmed by the work. Things don't get much better for Rabb when his daughter gets involved with a mafia boss's son.
Order of Books » Authors »