Order of Rob Sinclair Books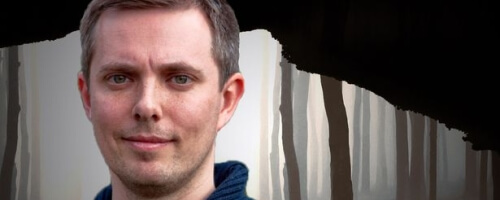 Rob Sinclair is an English author best known for writing the James Ryker series and the Enemy series. Before getting into writing, Rob specialized in forensic fraud investigations at a global accounting firm. He picked up the pen as he believed that he could writing an "unputdownable thriller" and he turned out to be right with over a million copies sold.
Rob is originally from the North East of England. He traveled around the world and lived in places like New York, but now makes his home in West Midlands where he writes and lives with his wife and children.
Publication Order of James Ryker Books
Publication Order of Ryker Returns Books
Publication Order of D.I. Dani Stephens Books
Publication Order of Enemy Books
Publication Order of Sleeper 13 Books
Publication Order of Rob Sinclair Standalone Novels
If You Like Rob Sinclair Books, You'll Love…
Dance with the Enemy is the first book in the Enemy series of books. The story introduces us to Carl Logan who is considered to be the perfect agent. He's a loner that is trained to deal with any situation without emotion. He is the perfect agent until the day that he is captured, tortured and left for dead by Youssef Selim, one of the world's most violent terrorists. He's no longer the same man that he was before that incident. When Selim reappears in Paris, Logan thinks that this is his time for revenge and begins to pursue the man. The search will take him deep into the web of lies and deceit surrounding the kidnapping, but he won't stop until he gets his man.
The first book in the James Ryker series is called Red Cobra. Ryker is, of course, Carl Logan now living under a new identity and trying to start a new life away from all the violence of his previous life. His retirement is short-lived though as his ex-boss finds him to share the news that his longtime adversary, the Red Cobra, has been found dead. He brings Ryker in who quickly surmises that the dead woman wasn't the Red Cobra at all.
Order of Books » Authors » Order of Rob Sinclair Books