Order of Rory Power Books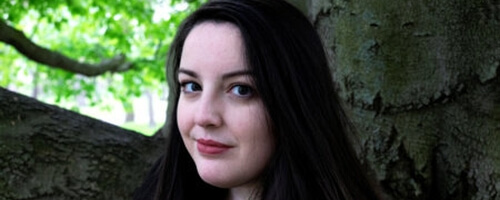 Rory Power is an American author who burst onto the scene with her first novel, Wilder Girls.
Power grew up in New England and still lives in the area to this day. It is in that area that she works as a crime fiction editor, author, and also as a story consultant for television adaptations. She studied Prose Friction at the University of East Anglia where she earned her Masters degree.
Publication Order of Argyrosi Books
Publication Order of Wilder Girls Books
Publication Order of Standalone Novels
Publication Order of Anthologies
If You Like Rory Power Books, You'll Love…
Her first book, Wilder Girls, has been called a feminist Lord of the Flies. The book tells the story of Raxter School for Girls after it goes under quarantine. The "Tox" hit and things started going crazy. First, the teachers died and then it began to infect the students as well. The surviving girls do their best to stay in place and wait for the cure they were promised. Things go awry when Byatt goes missing and Hetty will do anything to find her, including going outside the safety of the walls of Raxter. As she braves the horrors outside of the fence, Hetty learns that there's more to her life at Raxter than she could have ever imagined.
Rory's follow-up to that novel was called Burn Our Bodies Down. This book follows a girl named Margot who has, along with her mother, been on her own her entire life. They have no family, no relatives, and it is just the two of them struggling to get by. Margot has dreams of family and she desperately wants to find out more of her past. One day, she finds a photograph of a town called Phalene. Margot thinks that this is home and heads that way. Little does she know, her mother left for a reason and what's waiting for her there is more than she bargained for.
Order of Books » Authors » Order of Rory Power Books