Order of Russell Andrews Books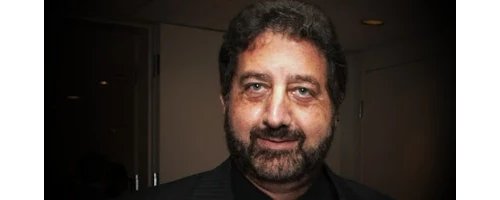 Russell Andrews is a pen name for the American author named Peter Gethers. In addition to writing books under the name of Russell Andrews. He is a prolific screenwriter and has worked alongside the author David Handler to create some memorable novels.
Gethers' father was also a screenwriter and the younger Peter would follow his father into that profession. He would also go to the University of California Berkley where he graduated in 1972. He is perhaps best known as being one of the creators of the first Rotisserie Baseball League in 1980. The league created the template for fantasy baseball and thus the billion dollar fantasy sports industry that we know today.
Publication Order of Justin Westwood Books
Publication Order of Standalone Novels
If You Like Russell Andrews Books, You'll Love…
Gideon: A Thriller was a breakout novel for Russell Andrews. The book tells the story of Gideon, a mysterious figure who not much is known about. Writer Carl Granville is hired to take the diary, letters, articles and more about him and make a compelling novel out of the work. It is a high paying job, but it is especially tough with all of the names blacked out. Granville gets to work and realizes that what he is writing is not just a great novel, but it's evidence of a long cover-up of unspeakable evil at the highest levels. He worries how the book will be used and soon finds his own life in danger.
Another good book by Andrews is Hades. This book sees Justin Westwood trying to clear himself of a murder he didn't commit. The murder is of a Wall Street shark and implicates a multinational financial conspiracy. He will do whatever it takes to clear his name and this leads him to teaming up with an FBI agent who broke his heart. Together, the two will uncover a complex corporate scam with powerful people at the top of it.
Order of Books » Authors » Order of Russell Andrews Books