Order of S.J. Watson Books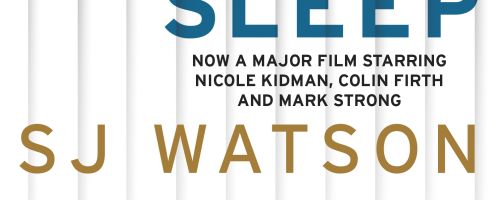 S.J. Watson is an English author best known for writing Before I Go To Sleep. That book was made into a film starring Nicole Kidman and Colin Firth that was released in 2014.
Watson joined the Faber Academy where he was accepted to their Writing A Novel course. That lead to the completion of Before I Go To Sleep. That was his debut novel and it was released in 2011. Prior to becoming an author, Watson studied Physics at the University of Birmingham. He went to work in hospitals as an audiologist.
Publication Order of Standalone Novels
If You Like S.J. Watson Books, You'll Love…
Final Cut is the story of a documentary filmmaker who makes their way to a small fishing village to shoot a film, but finds themselves caught up in the mystery of a missing girl. The village is called Blackwood Bay. It's an ordinary place that was once a big time destination. That was awhile ago though and it now struggles with dwindling tourism and an economic downturn. It is now more like a ghost town which makes it the perfect place for Alex to shoot her new documentary. Upon arrival, the community is suspicious of her and her intentions. They all say that nothing ever happens in Blackwood Bay, but the camera never lies.
Before I Go To Sleep follows a woman who loses her memories every day. Her husband, Ben, explains her life to her every morning with pictures and a whiteboard to help. What he doesn't know about is a journal that she keeps in a closet. A neurologist named Ed Nash says he is treating her without her husband's knowledge and reminds her of the journal each day. The journal paints a different picture with notes of her life and flashes of her former self. However, she starts to find inconsistencies in the pages which raise some disturbing questions. Christine seeks to piece together the shards and find the answers. What she finds will be more terrifying and deadly than she could've ever imagined.
Order of Books » Authors »