Order of Sabrina York Books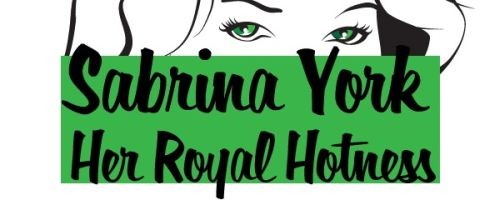 Sabrina York is an author of romance novels. She is a New York Times and USA Today bestselling author. Sabrina's books can be sweet and snarky, or they can be scorching hot romance. She has won the 2015 TARA Contest, 2014 Golden Ankh Winner, 2014 Carolyn Reader's Choice Award, Celtic Hearts Novellas Need Love Too Contest, Celtic Hearts Distinguished Novella Award, Golden Rose, NOLA Stars Suzannah Contest, Emerald City Opener and Pacific Northwest Writers Association Literary Contest (Zola Award). In addition to those wins, she has been a finalist for several other awards.
Sabrina York made her debut as a novelist in 2012 with Folly. Below is a list of Sabrina York's books in order of when they were originally released:
Publication Order of Calendar Men Books
Publication Order of Dundragon Time Travel Trilogy Books
Publication Order of Eden's Idyll Books
Publication Order of Elite Warriors Books
Publication Order of Noble Passions Books
Publication Order of Stirling Ranch Books
Publication Order of Stone Hard SEALs Books
Publication Order of Stripped Down Books
Publication Order of Tryst Island Books
Publication Order of Tuttle Sisters Of Coho Cove Books
Publication Order of Untamed Highlanders Books
Publication Order of Waterloo Heroes Books
(by Cerise DeLand)
Publication Order of Wired Books
Publication Order of Standalone Novels
Publication Order of Short Stories/Novellas
Publication Order of BookShots: Flames Books
Publication Order of Anthologies
Notes: Elite Ghosts also has stories by Anna Alexander, Saranna DeWylde, Jennifer Kacey, Heather Long and Rebecca Royce. Star Crossed also has stories by Virginia Cavanaugh, Michelle Fox, Dena Garson, Katalina Leon, Ann Mayburn, T.L. Reeve and Rebecca Royce. Naughty Flames also has stories by Nicole Austin, Charlotte Boyett-Compo, Berengaria Brown, Suz deMello, Tina Donahue, Francesca Hawley, Regina Kammer and Katherine Kingston. Romantic Times: Vegas, Volume 3 also contains stories by Hailey J. Bissell, Tina DeSalvo, Carole Nelson Douglas, Kathryn Falk, Amanda McIntyre, Crystal Perkins and Tina Wainscott. Seven Nights of Sin also has stories by Maggi Andersen, Lynne Connolly, Eliza Lloyd, Suzi Love, Hildie McQueen and Victoria Vane.
If You Like Sabrina York Books, You'll Love…
Sabrina York Synopsis: In Adam's Obsession by Sabrina York, the shy and repressed Katherine Hart slakes her taboo desires on the internet, where the anonymity allows her to indulge without embarrassment. Her virtual lover, Savage, is willing to meet her every need, especially once he discovers her naughty little secret—more than anything, she craves a masterful man. Fortunately, Savage is just that. And then some. When Adam Trillo – aka Savage – discovers the shameless, erotic woman he's been tangling with online is actually his demure coworker, he's determined to seduce her in real life. He longs to release the wild Kat he knows lurks just below the surface. With a relentless mix of domination and persuasive charm, he draws her into his web until she's helpless to deny their mutual passion. Particularly when she's tied to his bed.
Order of Books » Authors »