Order of Sara Woods Books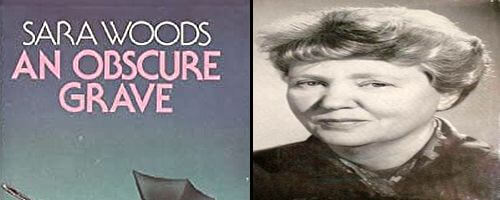 Sara Woods was a British mystery writer best known for writing the Anthony Maitland, Barrister series of books.
Woods was a pen name used by Lana Hutton Bowen-Judd. She also wrote under the names of Anne Burton, Mary Challis, and Margaret Leek. She was born in Bradford, Yorkshire and then went on to Convent of the Sacred Heart in Filey, Yorkshire for her education. She married in 1946 and the two would move to Nova Scotia, Canada in 1957. Four years later, she wrote her first novel in the Maitland series, Bloody Instructions.
Publication Order of Antony Maitland Books
Publication Order of Richard Trenton Books
(as Anne Burton)
Publication Order of Jeremy Locke Books
(as Mary Challis)
Publication Order of Stephen Marryat Books
(as Margaret Leek)
If You Like Sara Woods Books, You'll Love…
Bloody Instructions sees an elderly family solicitor that has turned up dead. He was used to taking his four o'clock tea alone in his chambers, but on this day he turned up dead. It could've been any of his clients from that day, but all signs are pointing to Joseph Dowling who has evidence working against him. Dowling is an actor who is performing Macbeth with a bloody dagger, the same kind that has been found in the lawyer's back. The actor will be tried in a British courtroom for the crime and be prosecuted for it unless barrister-detective Antony Maitland can find the real killer.
Another good book in the series is called Error of the Moon. The story sees Maitland working undercover as a new employee at the General Aircraft company in Yorkshire. He's there because of some missing documents that point towards espionage and the dead body that was left behind. Maitland will need to use all the skills he learned in the war to find the traitor. There are plenty of suspects at the company, but as the bodies start piling up – the suspect list shrinks. Maitland will need to work quick to find the killer before they strike again.
Order of Books » Authors »