Order of Sarah Gailey Books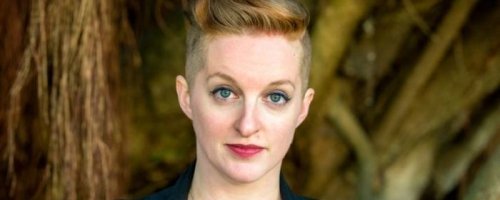 Sarah Gailey is an American author who burst onto the scene with their novella, River of Teeth. That work was a finalist of a Nebula Award, a Hugo Award, and a Locus Award; which really put them on the map.
Gailey is a California who grew up in the Bay Area, but currently lives in Los Angeles with their partner. In addition to writing books, they also enjoy painting, baking, and embroidery. Their work has been published by the Boston Globe as well as Mashable, but much of their writing can be found at Tor.com and Barnes & Noble where they are a regular contributor.
Publication Order of River Of Teeth Books
Publication Order of Mothership Zeta Magazine Books
Publication Order of Standalone Novels
Publication Order of Short Stories/Novellas
Publication Order of Eat the Rich Books
Publication Order of The Vampire Slayer Books
Publication Order of Anthologies
If You Like Sarah Gailey Books, You'll Love…
River of Teeth is the alternate history that really put Gailey on the map. The book tells of the early 20th century alternate history America where the US government implemented a plan to import hippopotamuses into the marshlands as a source of alternative meat. They sent them to Louisiana and soon the bayou was overrun by feral hippos and the mercenary hippo wranglers who catch them. The main character in this one is Winslow Houndstooth, one of the humans who rides and wrangles them, and they are out for revenge.
Gailey's fantasy novel is Magic for Liars. This book tells of Ivy Gamble, born without magic and content with that. Her sister Tabitha is the gifted one with the magical powers and Ivy will tell you she's perfectly happy not being like her. She's pulled into her sister's world when there is a murder at Osthorne Academy of Young Mages, where her estranged twin sister teaches Theoretical Magic. Ivy is pulled into the world and must find the murderer and reclaim her sister while not being tempted by this world and losing herself.
Order of Books » Authors »