Order of Sarah Zettel Books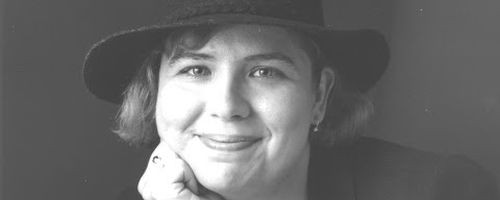 Sarah Zettel is an American author of science fiction, fantasy and mystery novels. She writes the Isavalta, Camelot, American Fairy Trilogy and Palace of Spies series. Sarah was born in California and has lived in ten cities, four states and two countries. She lives in Michigan with her husband and son.
Sarah Zettel made her debut as a published novelist in 1996 with the novel Reclamation. The novel won the Locus Award for Best First Novel. Below is a list of Sarah Zettel's books in order of when they were first published:
Publication Order of The American Fairy Books
Publication Order of Isavalta Books
Publication Order of Palace of Spies Books
Publication Order of The Paths to Camelot Books
Publication Order of Vampire Chef Books
Publication Order of Standalone Novels
Publication Order of Anthologies
Notes: Camelot's Shadow was also published as In Camelot's Shadow. Camelot's Honour was also titled For Camelot's Honor. Camelot's Sword was also published as Under Camelot's Banner.
If You Like Sarah Zettel Books, You'll Love…
Sarah Zettel Synopsis: Reclamation by Sarah Zettel is set in the far future centers on The Realm of the Nameless Powers, a world so ravaged by age that only a portion of underground canyons is habitable. The Realm has degenerated into a harsh caste system and Middle Ages technology. Their religion strictly enforces the castes who can marry, and which children are allowed to live. Eric Born is a lapsed priest and a son of one of the noble families. Like all members of the priesthood, he is a very precise telekinetic, but he also has the rare gift of healing. Stifled by the backward ways of The Realm, he escapes to make a new life among the stars. Since then, he has established himself as a freelance computer engineer. He is employed by the Rhudolant Vitae, space traders who travel between star systems trading their technological and management skills for raw materials and political influence. The Vitae's deepest desire is to find their native world, from which they were forced to flee many centuries ago. When Eric Born discovers that The Realm is that very world, his loyalties are split.
Order of Books » Authors » Order of Sarah Zettel Books