Order of S.B. Divya Books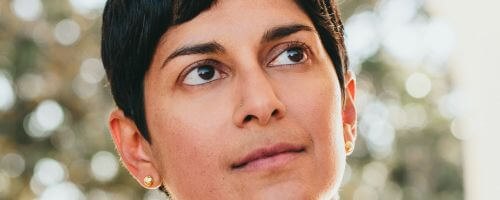 S.B. Divya is an author of science fiction novels and stories. She has been nominated for the Hugo and Nebula awards. Prior to becoming an author, Divya had a long career as an electrical engineer. She loves science, fiction, math, and the Oxford comma. Her stories have appeared in magazines such as Analog, Uncanny, and tor.com. Divya has her degrees in Computational Neuroscience and Signal Processing.
S.B. Divya made her debut as a novelist in 2016 with the novel Runtime. Below is a list of S.B. Divya's books in order of when they were first published:
Publication Order of The Alloy Era Books
Publication Order of Standalone Novels
Publication Order of Short Stories/Novellas
Publication Order of Short Story Collections
Publication Order of Laksa Anthology Books
Publication Order of Anthologies
If You Like S.B. Divya Books, You'll Love…
S.B. Divya Synopsis: Runtime is a standalone novel by S.B. Divya. The Minerva Sierra Challenge is a grueling spectacle, the cyborg's Tour de France. Rich thrill-seekers with corporate sponsorships, extensive support teams, and top-of-the-line exoskeletal and internal augmentations pit themselves against the elements in a day-long race across the Sierra Nevada. Marmeg Guinto doesn't have funding, nor support. She cobbled her gear together from parts she found in rich people's garbage and spent the money her mother wanted her to use for nursing school to enter the race. But the Minerva Challenge is the only chance she has at a better life for herself and her younger brothers, and she's ready to risk everything.
Order of Books » Authors »