Order of Sean Thomas Russell Books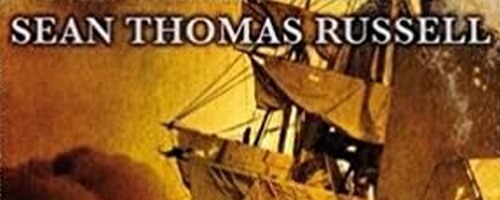 Sean Thomas Russell is a Canadian author best known for writing the Charles Hayden/Themis historical fiction series. In addition to historical fiction, Russell also writes fantasy novels.
Sean was born in Toronto, Ontario, Canada and grew up in a cottage on Lake Ontario. He decided from a young age that he wanted to be an author and cites J.R.R. Tolkien as a big influence on that decision in his early life. After finishing university, Russell moved to Vancouver where he still lives with his family to this day. He writes novels under the names of Sean Russell and S. Thomas Russell as well as his full name. He has also collaborated with Ian Dennis under the joint pseudonym T.F. Banks.
Publication Order of Adventures of Charles Hayden Books
(as Sean Thomas Russell)
Publication Order of Initiate Brother Books
Publication Order of Memoirs of a Bow Street Runner Books
(as T.F. Banks)
Publication Order of Moontide and Magic Rise Books
Publication Order of The Swan's War Books
Publication Order of The River Into Darkness Books
If You Like Sean Thomas Russell Books, You'll Love…
Under Enemy Colors is the first book in the Charles Hayden series. The book follows lieutenant Charles Saunders Hayden who has a tough career due to his mixed heritage as he was born to an English father and a French mother. He is assigned to teh HMS Themis, an aging frigate, and put under the command of a captain with a reputation for being brutal to his men and cowardly in battle. When the British navy engages the French in a centuries-old struggle for power, Hayden finds himself torn between duty and honor.
Sean Thomas Russell followed that book up with A Battle Won that takes place in the winter of 1973. The book starts with Hayden being given orders to return to the ill-fated HMS Themis as the British fight the French for control of the island of Corsica. The island is stragetically located and fighting for it will stretch Russell's military skills to their limits as he finds himself at the vanguard of this brutal clash of empires.
Order of Books » Authors »