Order of Shana Abe Books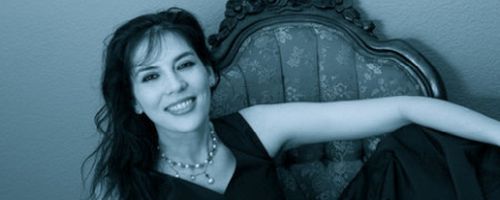 Shana Abe is an author of romance novels and the former winner of the Romantic Times Career Achievement Award. She is the author of the Drákon series and the The Sweetest Dark series.
In addition to her Career Achievement Award, Abe has also won numerous Romantic Times Reviewers' Choice Awards. Shana was born in Texas and grew up in Colorado. She worked as a model while still a teenager and during her downtime she would work on a romance novels. Shana went on to attend college in Los Angeles where she graduated with a drama degree. However, writing would call to her and she continued to work on her craft. She eventually wrote A Rose in Winter, a historical romance, that was first published in 1998.
Publication Order of Drakon Books
Publication Order of Meet Me at Midnight Books
(by Suzanne Robinson)
Publication Order of The Sweetest Dark Books
Publication Order of Standalone Novels
If You Like Shana AbeBooks, You'll Love…
The Second Mrs. Astor follows seventeen-year-old Madeleine Talmage Force. She is a beautiful and upper class young lady who has just drawn to the attention of John Jacob "Jack" Astor. The family is American royalty and Jack's mother was the Mrs. Astor. Jack is a war hero and businessman twenty-nine years her senior. The two fall in love and become a favorite target of the press. The two go on their honeymoon to Egypt and then plan to return home on a luxury ocean liner, the Titanic. When the ship hits an iceberg, Jack is able to get her to a lifeboat. Madeleine returns home a widow and gives birth to a son. Now, the press is calling her a tragic heroine. Will she accept the role? Or will she carve out her own path?
The Smoke Thief is the first book in the Drakon series. The series follows the dra´kon leader, Kit. The dra´kon are able to shape-shift from human to dragon. They have lived in secret for years, but a "runner" who fled Darkfrith without permission is now stealing jewels in London and it will be Kit's job to get them back. He never suspects that the thief could be a woman.
Order of Books » Authors » Order of Shana Abe Books