Order of Shanna Swendson Books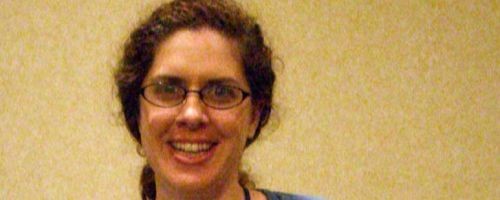 Shanna Swendson is an American author of fantasy, romance and chick lit novels. She writes the Enchanted, Inc. series (ft. Katie Chandler). Shanna majored in broadcast news at the University of Texas at Austin, but she took several courses in order to help her become a novelist. Following graduation, she worked in public relations while writing science fiction and fantasy. She won a contest and subsequently sold the novel. Shanna lives in Irving, Texas.
Shanna Swendson made her debut as a published author in 1993 with the novel A Storybook Hero. Below is a list of Shanna Swendson's books in order of when they were first published:
Publication Order of Katie Chandler / Enchanted, Inc. Books
Publication Order of Fairy Tale Books
Publication Order of Lucky Lexie Mysteries Books
Publication Order of Rebel Mechanics Books
Publication Order of Standalone Novels
Publication Order of Anthologies
Note: Dateless in Dallas and The Emergency Stand-By Date were written as Samantha Carter.
If You Like Shanna Swendson Books, You'll Love…
Shanna Swendson Synopses: Dateless in Dallas is a standalone novel by Samantha Carter (aka Shanna Swendson). Opposites attract – for better of for worse – in this funfilled romance. What Maddie Hatfield has learned from finding the perfect mate–never date a co-worker, never turn to a co-worker for comfort, don't fall in love with your co-worker, and if one through three fail, refer to Planning for the Perfect Wedding.
The Emergency Stand-By Date is a standalone title by Samantha Carter. Jenny Forrest is convinced that the world is out to get single people. She needs a ready made date to act as the first line of defense against prying relatives, annoying exes, and well-meaning matchmakers. He should be relatively attractive, socially presentable and uninterested in a serious relationship. Ken Parks is a charming love'em and leave'em kind of guy – perfect emergency stand-by date material. Or so Jenny thinks, until she realizes that their kisses are anything but casual.
Order of Books » Authors » Order of Shanna Swendson Books