Order of Sharan Newman Books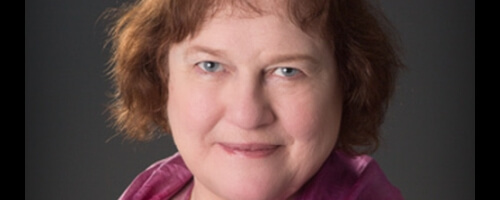 Sharan Newman is an American author best known for writing historical novels such as the Catherine LaVendeur series of books. The first book in that series, Death Comes as Epiphany, won the Macavity Award for Best First Novel in 1994.
Newman graduated Antioch College in 1971 before moving on to Michigan State University where she gained a master's in medieval literature. She would remain on the topic to do doctoral work in Medieval studies at the University of California at Santa Barbara. In addition to writing, she also lectures in medieval history.
Publication Order of Catherine LeVendeur Books
Publication Order of Crime Through Time Books
Publication Order of Guinevere Books
Publication Order of Standalone Novels
Publication Order of Short Story Collections
Publication Order of Non-Fiction Books
Publication Order of Malice Domestic Books
Publication Order of Anthologies
If You Like Sharan Newman Books, You'll Love…
Death Comes As Epiphany is the first book in the Catherine LeVendeur Mystery series. The book introduces us to the title character as a young scholar who heads to the Convent of the Paraclete to conquer her sin of pride. A manuscript of the great Abbe Sugar has disappeared with many people saying it's because of sacrilegious passages. The manuscript must be found to save the Order and Catherine is on the case. She will risk everything including her own disgrace and the wrath of the Church to find it while confronting an evil older than time itself. With her very soul at risk, Catherine will put it all on the line to save the Order.
Another book by Newman is called Defending the City of God. The book tells the tale of a medieval queen, the first Crusades, and the quest for peace in Jerusalem. The daughters of the King of Jerusalem are here to hold together the frail treaties and marriages that allow for peace among all of the factions in Jerusalem. The crusaders fighting to maintain their conquests will have their relationships unraveled and the cultural diversity of the city is lost as hard line factions take over the city. Told with epic battles and political intrigue, this book is a great look at the forgotten parts of the first Crusades.
Order of Books » Authors » Order of Sharan Newman Books