Order of Signe Pike Books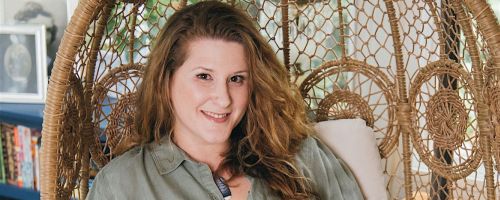 Signe Pike is an author best known for writing The Lost Queen series of books. The first book in the series, also called The Lost Queen, was released in 2018.
Pike was born in Ithaca, New York and went on to attend Cornell University where she graduated with her Bachelor of Science in Communication. She would go on to a career at Random House where she worked as an acquisitions editor before leaving to become an author. Her first book was Faery Tale: One Woman's Search for Enchantment in a Modern World. Pike has a strong love of history and spent a decade researching and writing about Celtic history, myth, folklore and tradition. That dedication shows up across her work as she has a strong dedication to historical accuracy. She also enjoys the great outdoors, early medieval and ancient archeology.
Publication Order of The Lost Queen Trilogy Books
Publication Order of Non-Fiction Books
Publication Order of Anthologies
If You Like Signe Pike Books, You'll Love…
The Lost Queen is the first book in the series of the same name. The book follows an unforgettable heroine named Languoreth, one of the most powerful early medieval queens in British history. Languoreth and her twin brother Lailoken (better known to the history as Merlin) as they are sent into a world of danger. A war will bring Emrys Pendragon and the handsome warrior Maelgwn to their door. Langoureth has a powerful connection with Maelgwn, but is promised in marriage to Rhydderch, son of the High King. In this role, Languoreth must fight for the preservation of the Old Way, her kingdom, and all she holds dear.
The series continues with The Forgotten Kingdom which picks up after the events of the first book. The story tells of one of the bloodiest battles of early medieval Scottish history and the effect that it has on Languoreth and her family.
Order of Books » Authors »