Order of Steve McHugh Books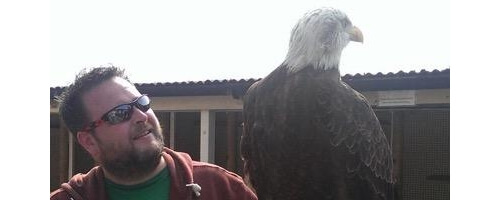 Steve McHugh is an English writer best known for writing The Rebellion Chronicles series, The Avalon Chronicles series, and the Hellequin Chronicles series.
Steve writes at a prolific pace and has said that he has 24 books planned in the Hellequin Chronicles series. McHugh's book, Scorched Shadows, was shortlisted for a Gemmell Award. He was born in a small village called Mexborough, South Yorkshire, but is now located in Southampton where he writes and lives with his wife and their three daughters.
Publication Order of Avalon Chronicles Books
Publication Order of Hellequin Chronicles Books
Publication Order of The Rebellion Chronicles Books
Publication Order of Riftborn Books
Publication Order of Short Stories/Novellas
If You Like Steve McHugh Books, You'll Love…
The long-running Hellequin Chronicles starts with Crimes Against Magic. The story begins ten years ago when Nate Garrett wakes up on a cold warehouse floor with no memory of his past. He soon discovers that he's a powerful sorcerer who has used those powers to become a successful thief. However, the people that stole his memories aren't done with him yet. They cause a job to go bad and threaten the life of a sixteen-year-old girl so Nate is called to action as he swears to protect her. If Nate wants any hope of stopping this enemy, he'll first need to confront his own past.
Sorcery Reborn is the first book in the Rebellion Chronicles. The story follows a former sorcerer nmaed Nate Garrett who lost his powers in a battle between good and evil. He now lives a normal life in Oregon as the rest of the world thinks he's dead. What's actually going on is Nate and his friends are continuing the fight against Avalon and their evil intent. Nate finds himself trying to stop their plans in his Oregon town without the benefit of his magic. When an old nemesis returns, Nate has no choice but to fight – with or without magic. However, his magic coming back may be the only thing keep everything he loves from being destroyed.
Order of Books » Authors »