Order of Craig Schaefer Books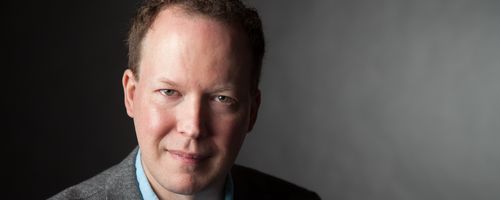 Craig Schaefer is an American writer of dark fantasy. His novels have taken readers across a version of America that is mired in occult mysteries, supernatural mysteries, and apocalyptic parallel worlds. A North Carolina resident, Schaefer enjoys the local museums and libraries where he is always looking for inspiration.
Growing up, Craig was a fan of the crime novels of Elmore Leonard and then later he discovered the weird science fiction of H.P. Lovecraft. Knowing he grew up reading books like this, his series of books make a lot more sense as they manage to combine the supernatural with the criminal underworld. Schaefer considers Las Vegas to be his second home and a lot of his novels are centered there.
Publication Order of Revanche Cycle Books
Publication Order of Daniel Faust Books
Publication Order of Harmony Black Books
Publication Order of The Wisdom's Grave Trilogy Books
Publication Order of Ghosts Of Gotham Saga Books
Publication Order of Charlie McCabe Books
Publication Order of Standalone Novels
If You Like Craig Schaefer Books, You'll Love…
The first Daniel Faust book is called The Long Way Down which introduces us to the title character. Faust is a sorcerer for hire and former gangster, operating in the seedy underbelly of Las Vegas. He takes a job from an old man looking for revenge for his granddaughter's murder, but he soon finds himself in over his head. A demon prince's right hand woman, a corrupt cop, a porn director, and his former boss all have Faust in the crosshairs in this dynamic first novel.
Readers also love Schaefer's The Revanche Cycle series. This series has drawn comparisons to Game of Thrones because of the political intrigue of the ancient world. Pope Benignus is a dying leader looking for the man who will take his throne. His daughter, Livia, can't take that throne but won't be anyone's pawn either. Then there is Felix, the scion of a dying merchant house with his own eyes on the throne. Those two will cross paths in the quest for the throne and as the enemy of one man who is looking for revenge, the type of revenge that could destroy the whole kingdom.
Order of Books » Authors » Order of Craig Schaefer Books