Order of Steve White Books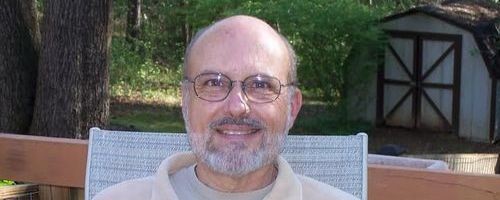 Steve White is an American author of military science fiction novels. He writes the Jason Thanou series and co-writes the Starfire series. Prior to becoming a novelist, Steve was in the U.S. Navy and served in Vietnam. He works for a legal publishing company. Steve is married with three daughters. He lives in Charlottesville, Virginia.
Steve White made his debut as a published novelist in 1990 with the novel Insurrection (co-written with David Weber). Below is a list of Steve White's books in order of when they were originally released:
Publication Order of The Disinherited Books
Publication Order of Her Majesty's American Books
Publication Order of Jason Thanou Books
Publication Order of Osprey Adventures Books
Publication Order of Prince of Sunset Books
Publication Order of Starfire Books
Publication Order of The Stars Books
Publication Order of Standalone Novels
Publication Order of Judge Dredd Books
Notes: Insurrection, Crusade, In Death Ground and The Shiva Option was written with David Weber. Exodus was written with Shirley Meier. Extremis and Imperative was written with Charles E. Gannon. Vampires: A Hunter's Guide was co-authored by Mark McKenzie-Ray.
If You Like Steve White Books, You'll Love…
Steve White Synopses: Debt of Ages is a standalone title by Steve White. After surviving a deadly experiment in time-travel, the Once and Future War Duke of the Britons takes up his new role as a miliary consultant to the galactic overlords, but his optimistic predictions are shadowed by a threat to the king.
In Rogue Trade by Steve White, Dave Mackenzie is a legendary pilot, weapons supplier, lover of women, connoisseur of fine ales and transporter of toilet rolls. Following a less-than-stellar Naval career and after being required to resign from the latest in a string of jobs, Dave awoke on his 30th birthday on a distant tropical beach, hungover with a strange black substance soaking into the crotch of his shorts. Things would have to change, starting with the shorts. The unforeseen "re-direction" in his career threw Dave headfirst into the roller coasting, cut-throat, money driven world of the freelancer, where the next five years saw him transport everything from sex toys to sniper rifles through solar flares, thunderstorms, searing heat and blinding cold to every destination under the stars.
Order of Books » Authors »
3 Responses to "Order of Steve White Books"