Order of Steven Brust Books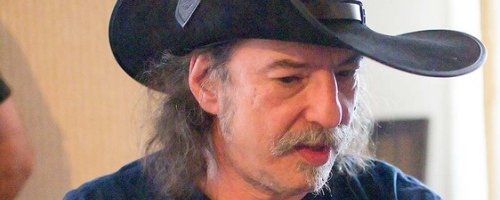 Steven Brust is an American author of science fiction and fantasy. He is best known for his Vlad Taltos series of novels that focus on Vlad who is a human minority working as an assassin in a dangerous world called Dragaera that is filled with magically-empowered Dragaerans who live for a long time. In addition to his writing, he is also a musician who is a member of the band Cats Laughing.
Brust was born and raised in Minnesota by his family who work as Hungarian labor organizers. Brust was a computer programmer in addition to his work as a musician before he broke out as a writer. His first novel, The Book of Jhereg, was the debut of Vlad Taltos and broke him out as a writer.

Publication Order of Vlad Taltos Books
Publication Order of Dragaera Books
Publication Order of Incrementalists Books
Publication Order of Khaavren Romances Books
Publication Order of Standalone Novels
Publication Order of Liavek Books
Publication Order of Anthologies
If You Like Steven Brust Books, You'll Love…
Vlad Taltos debuts in Jhereg. He is an assassin and mobster living in the magical world of Dragaera in the city of Adrilankha. This book sees him get a very difficult contract to assassinate a former member of the Jhereg Council who ran off with nine million of the House's funds. The book is a great start to building the world of Dragaera and all of its intricacies.
Another good book by Brust is the standalone novel Good Guys. The book starts with Donovan getting shot by a cop. For jaywalking, but its more likely because he was arguing with a cop while black. Four of the nine shots he took were lethal, but he survives because of his unique powers. Upon discovering this, he's scooped up by The Foundation who wish to train him further. The same is true for Marci who levitated a paperweight at the age of fifteen to throw it at someone. Susan received the same training before she even knew magic was real. The group all work for the Foundation because they believe they are the good guys, but what if they aren't?
Order of Books » Authors » Order of Steven Brust Books