Order of Stuart Turton Books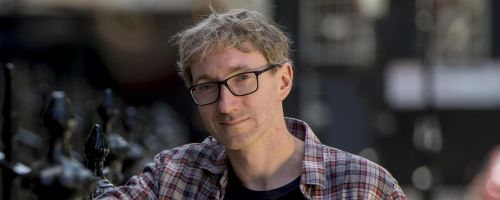 Stuart Turton is the British author of The Seven Deaths of Evelyn Hardcastle. For whatever reason, a half death was added to the American publication of this book and it was titled The 7 1/2 Deaths of Evelyn Hardcastle. It must be the conversion rate on death.
In addition to being an author, Turton also works as a freelance journalist in West London. He has a degree in both English and Philosophy, but didn't really have a plan to turn either into a career. He's done everything from stocking bookshelves to teaching English in Shanghai. Turton has worked as a travel writer in Dubai as well as a technology magazine based out of London. Freelance journalism is his most recent career, but it appears that novel writing is his future. The Seven Deaths of Evelyn Hardcastle has earned a ton of praise as it was listed by Harper's Bazaar, Stylist Magazine and Marie Claire as a must read book of 2018.
Publication Order of Standalone Novels
If You Like Stuart Turton Books, You'll Love…
Turton's debut novel is the aforementioned The Seven Deaths of Evelyn Hardcastle. The reviews have ranged from "Agatha Christie meets Groundhog Day to "if Agatha Christie and Terry Pratchett had ever had LSD-fuelled sex", in their attempts to describe this book and it is a wholly unique story. The author himself has said that the book is inspired by his love of Agatha Christie and the TV show Quantum Leap. This is a book that is hard to describe without using too many spoilers.
There is a dinner party with multiple guests. Evelyn Hardcastle is there and she will be murdered on this night. The question is who done it? Well, prepare to relive this night over and over until we found out who it was. This book will take you through the night from multiple perspectives until the crime is solved. A page turner with tons of twists.
Order of Books » Authors » Order of Stuart Turton Books