Order of T. Gephart Books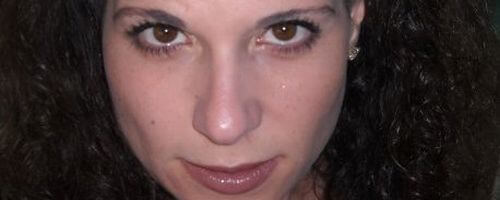 T. Gephart is an Australian author of contemporary romance and romantic comedy novels. She prefers to live life spontaneously, rather than by a plan, which reads more like her fiction than an actual employment history. The details of this are sparse, as the statute of limitations haven't passed yet. Gephart lives in Melbourne, Australia with her husband and two children.
T. Gephart made her debut as a novelist in 2014 with the novel High Strung. Below is a list of T. Gephart's books in order of when they were originally released:
Publication Order of #1 Books
Publication Order of Black Addiction Books
Publication Order of Collision Books
Publication Order of Crazy In Love Books
Publication Order of Hot In The City Books
Publication Order of Lexi Books
Publication Order of Power Station Books
Publication Order of Standalone Novels
Publication Order of Anthologies
If You Like T. Gephart Books, You'll Love…
T. Gephart Synopsis: One-Night Stand-In is a standalone novel by T. Gephart. Sarah Madison enjoyed working at Baldwin & Blake. While she looked and, for the most part, acted conservatively – she was a gladiator in the boardroom. The fast-paced, energetic work environment not only fed her need for corporate blood but enabled her to prove that women can have it all. And after months of paying her dues, she was finally offered the promotion she'd been vying for. Which was great, except for the fact she had to share it with a new guy they brought in especially for the role. Kyle Drake was smart, experienced, and probably just as good, if not better, in negotiations. And if she wasn't careful, prove he could do the job without her. Add in good-looking and an incredibly sexy smooth talker, and everyone in the office either wanted to be him or sleep with him. Which Sarah could have totally ignored if he hadn't been the stranger she'd married in Vegas during a fake ceremony six months earlier. He was supposed to be her one-night stand, a stand-in for a ceremony that wasn't even legally binding. They were never even going to see each other again. Hell, she apparently hadn't even known his real last name at the time. It was the only time she'd ever done something completely reckless and spontaneous. It figured that one time would come back and bite her where it hurt.
Order of Books » Authors » Order of T. Gephart Books