Order of Tasha Suri Books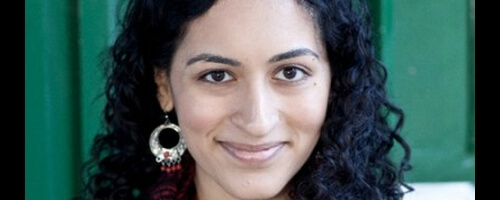 Tasha Suri is a fantasy novelist that was born in Harrow, North-West London. She is the author of The Books of Ambha series that debuted in 2018 with Empire of Sand. The series is inspired by India's medieval/early modern Mughal Empire.
Tashi grew up in London and ended up studying English and Creative Writing at Warwick University. After graduation, she lived in London and now works as a librarian in addition to her work as a writer. She owns a cat and has a love of history and mythology which heavily influenced her South Asian fantasy stories, The Books of Ambha.
Publication Order of The Books of Ambha Books
Publication Order of Burning Kingdoms Books
Publication Order of Remixed Classics Books
| | | |
| --- | --- | --- |
| A Clash of Steel | (2021) | |
| So Many Beginnings | (2021) | |
| Travelers Along the Way | (2022) | |
| What Souls Are Made Of | (2022) | |
| Self-Made Boys | (2022) | |
| My Dear Henry | (2023) | |
| Teach the Torches to Burn | (2023) | |
| Into the Bright Open | (2023) | |
If You Like Tasha Suri Books, You'll Love…
Empire of Sand is the first book in The Books of Ambha series. The book introduces us to the Amrithi. They are outcasts, descended from desert spirits that have been persecuted throughout their time for the power that lie in their blood. Mehr is the illegitimate daughter of an exiled Amritihi and imperial, but she doesn't remember either of them. She only knows the magic and looks that she inherited from them. One day, Mehr's power is noticed by the Emperor's mystics and they have a cruel plan for her. She must use everything she has learned on her own as well as her power to resist them and keep herself safe.
The series continues in Realm of Ash. This book sees the Ambhan Empire crumbling as a terrible war is on the horizon. The only peace in this world is in the realm of ash where mortals can go into their ancestor's dreams. It requires a steep price to make it there, but Arwa is determined to make the journal. Her husband has been killed and she's pledged service to the royal family. She is joined on the journey by Zahir, a disgraced prince, who is desperate to save the ones he loves. Together they will see everything they've ever believed in called into question including the ultimate question: is the Empire even worth saving?
Order of Books » Authors »