Order of Tamsyn Muir Books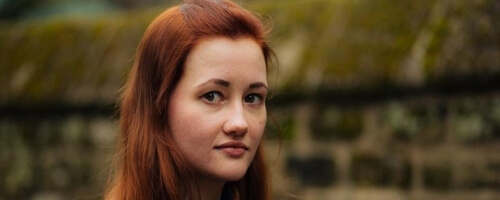 Tamsyn Muir is a science fiction, horror, and fantasy author out of New Zealand. She is best known as the author of the Locked Tomb series of books which begins with the title, Gideon the Ninth.
In addition to her full length novels, Muir has also written numerous short fiction stories. Those stories have appeared in publications such as Nightmare Magazine, F&SF, Fantasy Magazine, Weird Tales, and Clarkesworld. She has received nominations for the Nebula Award, the Shirley Jackson Award, the World Fantasy Award and the Eugie Foster Memorial Award for her fiction writing. Muir is from New Zealand, but has also lived in Waiuku and Wellington in her life. She currently lives in Oxford where she also teaches.
Publication Order of The Locked Tomb Books
Publication Order of Standalone Novels
Publication Order of Short Stories/Novellas
Publication Order of Into Shadow Books
| | | |
| --- | --- | --- |
| The Six Deaths of the Saint | (2022) | |
| Undercover | (2022) | |
| What the Dead Know | (2022) | |
| The Garden | (2022) | |
| Persephone | (2022) | |
| Out of the Mirror, Darkness | (2022) | |
| The Candles Are Burning | (2022) | |
Publication Order of Anthologies
| | | |
| --- | --- | --- |
| The Year's Best Science Fiction & Fantasy, 2013 | (2013) | |
| The Time Traveler's Almanac | (2013) | |
| Zombies: More Recent Dead | (2014) | |
| The Best Horror of the Year: Volume Eight | (2016) | |
| The Long List Anthology Volume 2: More Stories From the Hugo Award Nomination List | (2016) | |
| Tor.com Publishing 2019 Debut Sampler | (2019) | |
| Clarkesworld Year Ten: Volume One | (2019) | |
| Some of the Best from Tor.com: 2020 Edition | (2021) | |
| Far Out: Recent Queer Science Fiction and Fantasy | (2021) | |
If You Like Tamsyn Muir Books, You'll Love…
Gideon the Ninth is the first book in the Locked Tomb trilogy. The book starts with a king in need of necromancers, the Ninth Necromancer needing a swordswoman, and Gideon. He has a sword, some dirty magazines, and no more time for this nonsense. She has big plans to leave this world behind and packs up her things and begins planning her escape. The only problem is that the Ninth Necromancer is planning the ascension of Harrowhark Nonagesimus, an ascension that can only take place with Gideon and her sword. If Gideon doesn't participate, Harrow will fail and the Ninth House will die.
The second book in the series is called Harrow the Ninth and this one focuses on Harrowhark Nonagesimus. The story of the Ninth House continues in this one in a book that is equal parts mystery, magic, and mayhem. Nothing is as it seems in the Ninth House and the fate of the galaxy is resting on the shoulders of Harrowhark. She is tasked with becoming an angel of death, but everything is working against her to do so and she's starting to wonder if the world would be better off without her.
Order of Books » Authors »