Order of Taylor Adams Books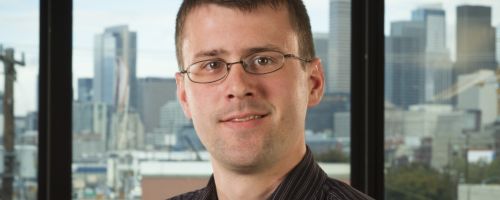 Taylor Adams is an American author, director, and screenwriter. In the world of writing he is best known as the author of the books Eyeshot, Our Last Night, and No Exit.
Adams attended Eastern Washington University where he graduated with the Edmund G. Yarwood Award and the Excellence in Screenwriting Award. He has directed films that have screened at the Seattle True Independent Film Festival and he has continued to work in the film/television industry. Adams makes his home in Washington State.
Publication Order of TaylorAdams Standalone Novels
If You Like Taylor Adams Books, You'll Love…
No Exit is an edgy thriller about a woman who finds a little girl kidnapped in the middle of nowhere. Darby is on her way to see her dying mother in Utah when she gets caught in a fierce blizzard in Colorado. She is forced to wait out the storm in a rest stop with four strangers. When Darby heads outside to make a call home, she discovers a small girl locked in an animal crate in one of the vans outside. One of the four strangers is a kidnapper, but which one? There is no cell reception and no way out of the storm, but Darby must find a way to save the girl and get them both out of there alive.
Adams first book was Eyeshot. This book sees a young couple named James and Elle who are traveling through the Mojave desert. They run into a huge problem when their car breaks down in the middle of nowhere with no water and no cell phone service. Now, a deadly sniper has him in their crosshairs a mile away. They are pinned down behind their car with nowhere to run to. How can they survive this sniper and why is he shooting at them?
Order of Books » Authors »