Order of Taylor Caldwell Books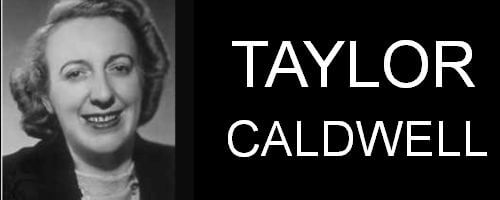 Taylor Caldwell is an American author by way of Britain who wrote many prolific books in her career. In addition to publishing books under her own name, she also published a number of books under the pen names of Marcus Holland, Max Reiner, and J. Miriam Reback.
Taylor is an interesting person as after her first novel, co-written with Marcus Reback, many people considered Taylor to be a man as this was 1934. There was some mild controversy when it came out that Caldwell was actually a man. During the next 43 years of life, Caldwell would publish 43 novels. Many of these books would place on the bestsellers list and she was awarded multiple times during her career.
Publication Order of Barbours/Bouchards Books
Publication Order of Standalone Novels
Publication Order of Short Stories/Novellas
Publication Order of Non-Fiction Books
If You Like Taylor Caldwell Books, You'll Love…
This Side of Innocence is one of Caldwell's most beloved books. This one is set in the United States just after the Civil War, one of the most intriguing times in US history. With industrialization becoming a huge part of the US at this time, one privileged family is left to wonder if this will be the end of the their way of life. The end of aristocracy and the social is in question, and this family will deal with this as well as romance, morality and more. A beautifully written novel that won many awards at the time and holds up today.
Another great Caldwell work is The Sound of Thunder. This book follows Edward Enger, the son of a socialist German shopkeeper, who had big dreams of turning his father's shop into an empire. This book spans the nearly thirty years of his life as he strives for success and power. The term "be careful what you wish for" will come to mind when reading this account and all the sacrifices that Edward has to make and how that parallels with the changes in America, from agricultural and industrial force to a financial world leader, that were going on at the time.
Order of Books » Authors » Order of Taylor Caldwell Books
One Response to "Order of Taylor Caldwell Books"