Order of Tessa Wegert Books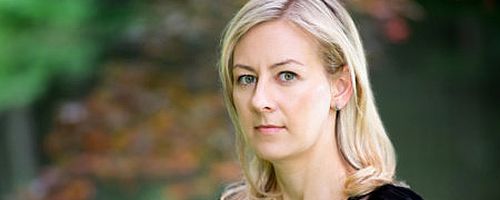 Tessa Wegert is a Canadian author best known for the Shana Merchant series of books. The first book in the series is called Death in the Family.
Prior to becoming an author, Wegert was a freelance writer who wrote for many major publications including Forbes, The Huffington Post, Adweek, and The Economist. Wegert now lives in the United States with her husband and children in Connecticut.
Publication Order of Shana Merchant Books
If You Like Tessa Wegert Books, You'll Love…
Wegert debuted former NYPD detective Shana Merchant in Death in the Family. The story begins thirteen months after Shana barely escaped being abducted by a serial killer. She has since left the NYPD behind and taken a job in her fiance's sleepy hometown. With a nor'easter bearing down on her new home, Shana and fellow investigator Tim Wellington get a call about a missing man on a private island. The two head out to the island, owned by the wealthy Sinclair family, to question the witnesses. What they find is blood on the scene and the family on edge. Tim thinks that this is the case of a runaway, but Shana is convinced that they are dealing with a murder. She soon realizes that the Sinclair family and their guest all have dark secrets to hide and that she'll be on her own if she wants to investigate further.
The series continues with The Dead Season. This book sees Shanna's tormenting her to return to her home of Vermont to solve a cold case. If she doesn't, he promises to kill again and that the blood will be on her hands. She heads back to her hometown in Vermont where she looks to solve her uncle's murder. As she investigates the cold case, Shana realizes just how little she remembers about her own childhood.
Order of Books » Authors » Order of Tessa Wegert Books