Order of Tijan Books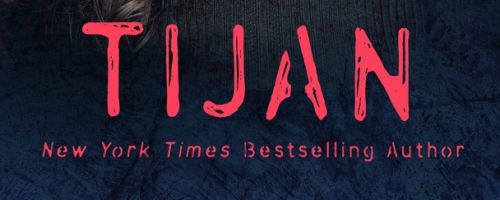 Tijan is an American author of New Adult, YA and paranormal romance, and romantic suspense novels. She writes the Fallen Crest High series, and is a New York Times and USA Today bestselling author. Tijan writes her characters to be strong and intense while maintaining realism and giving them a bit of sass. She lives in Minnesota with her English Cocker Spaniel.
Tijan made her debut as an author in 2011 with the novel Davy Harwood. Below is a list of Tijan's books in order of when they were originally published:
Publication Order of Fallen Crest High Books
Publication Order of Bennett Mafia Books
Publication Order of Broken and Screwed Books
Publication Order of Carter Reed Books
Publication Order of Crew Books
Publication Order of The Immortal Prophecy Books
Publication Order of The Insiders Trilogy Books
Publication Order of Jaded Books
Publication Order of Kings of New York Books
Publication Order of Shacking Up Books
Publication Order of Whole New Crowd Books
Publication Order of Standalone Novels
Publication Order of Short Stories/Novellas
Publication Order of Top Shelf Romance Books
Publication Order of Anthologies
If You Like Tijan Books, You'll Love…
Tijan Synopses: In Broken & Screwed by Tijan, Alexandra's older brother died the night he graduated. Immediately, everything changed. She wasn't a party girl now. She didn't care about being popular. And her family was no longer the happy unit she thought she'd always have. The only person who could help her heal is the same person who loved her brother as much as she did, his best friend. She only hopes to keep her entire heart from breaking when Jesse will move on, and she knows he will. After Ethan died, Jesse excelled at basketball, partying, and girls. He used it all to block off his emotions, but the irony was that Alex was the only person who could do that for him. She helped him forget, but she was the one person he shouldn't be with because the secrets he knows could shatter everything – including her.
In Carter Reed by Tijan, Emma decided to skip the gym and went home early. It would be the last easy decision she'd get to make because she'd return home to find her roommate being raped by the boyfriend. She had two choices. Call the cops and be killed by his family's mob connections or kill him first and hope to survive. This wasn't a choice to her. She killed the bastard first and went to the one person who could protect her – Carter Reed. He's a weapon for the rivaling mafia family, but he's also Emma's secret. Not only was he best friends with her brother, but she's the reason he became that weapon in the first place.
The Damaged is the first Insiders novel by Tijan. No longer an outsider, Bailey has a family and love that she never could've imagined. Used to living in the shadows, Kash will now do anything to keep his family and his woman safe. They will take on the world together… All the while, shocking motives, brutal lies, and explosive secrets continue to unravel. Quinn is awaiting trial while behind bars. Friends might actually be enemies. And what is Calhoun plotting? More importantly, will Kash find it out before it's too late?
Brady Remington Landed Me in Jail is a standalone title by Tijan. Rayna would do anything for Brady, and she's proven it. She's bailed him out of jail. She's healed his bruises and picked him up from parties. She's always been there for him whether he had asked or not. But when a potential flame of Rayna's comes back to town, their relationship is put to the test. Brady has to decide if he's going to make her his or let her go. And when he tries to do the right thing by both of them, neither could've foreseen what secrets their decisions would've exposed. Their small town is soon rocked by controversy and in the midst of it, Rayna and Brady try to figure out if they're to be an item or not.
Order of Books » Authors » Order of Tijan Books