Order of Tim Pears Books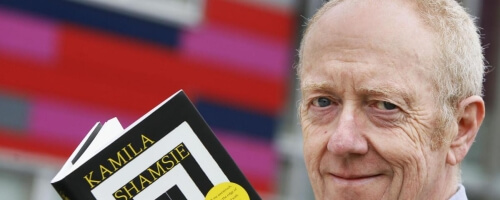 Tim Pears is an English author best known for his novels, In the Place of Fallen Leaves, In a Land of Plenty, and A Revolution of the Sun. His debut novel, In the Place of Fallen Leaves, won both the Hawthornden Prize and the Ruth Hadden Memorial Award. Pears is also the author of the West Country Trilogy of books.
Pears grew up in Devon and decided to leave school when he was only sixteen. He worked many jobs at this time, but also made time for writing and short films. He would eventually take the directing course at the National Film and Television School and his graduation coincided with the release of his first novel. His second novel, In a Land of Plenty was adapted into a ten-part drama series for the BBC in 2001.
Publication Order of The West Country Trilogy Books
Publication Order of Standalone Novels
| | | |
| --- | --- | --- |
| In The Place of Fallen Leaves | (1994) | |
| In a Land of Plenty | (1998) | |
| A Revolution Of The Sun | (2000) | |
| Wake Up | (2002) | |
| Blenheim Orchard | (2007) | |
| Landed | (2010) | |
| Disputed Land | (2011) | |
| In the Light of Morning | (2014) | |
Publication Order of Anthologies
If You Like Tim Pears Books, You'll Love…
The Horseman is the first book in the West Country Trilogy. The story takes place in Somerset in 1911 when the war is building across Europe. The area of Somerset remains untouched by all of that though. The Sercombe family works on Lord Prideaux's estate. Albert, the father, is the farmer while his son Sid is the underkeeper to the head game keeper. Sid's son grows up here and Leo is a talented rider. He grows up with Charlotte, Lord Prideaux's daughter, who is a girl that shoots and rides as well as any boy. This is a powerful novel about the story of family and their love for farming and the horses.
One of Pears' most popular novels is Landed. This is the story of a family recovering from a tragic loss. Owen is a father who ends up in a terrible car accident that sees him lose his daughter and his hand. This sends Owen spiraling and has him legally separated from his family as he is haunted by suicidal thoughts. Owen then makes the decision to return to the natural world and abducts his children to return to the Welsh borders of his childhood.
Order of Books » Authors » Order of Tim Pears Books