Order of Tim Sebastian Books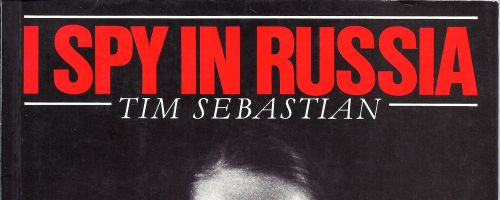 Tim Sebastian is a novelist and television journalist. He is the author of books such as The Spy in Question, Saviour's Gate, and Fatal Ally.
The author was born in London in March of 1952. He studied Journalism at Cardiff University and went on to work for Reuters and the BBC. He was the foreign correspondent in Warsaw and then later became a Russian correspondent before being expelled from the USSR in 1985. He continued his journalism career and won the Royal Television Society Interviewer of the Year Award in the years 2000 and 2001. He would later win the BAFTA Richard Dimbledy. His first novel was The Spy in Question, released in 1988.
Publication Order of Standalone Novels
| | | |
| --- | --- | --- |
| The Spy In Question | (1988) | |
| Spy Shadow | (1990) | |
| Saviour's Gate | (1991) | |
| Exit Berlin/The Memory Church | (1992) | |
| Last Rights | (1993) | |
| Special Relations | (1994) | |
| War Dance | (1995) | |
| Ultra | (1997) | |
| Killing Time | (2003) | |
| Fatal Ally | (2019) | |
Publication Order of Non-Fiction Books
If You Like Tim Sebastian Books, You'll Love…
Fatal Ally sees a British intelligence operation to recover an asset from Moscow that goes terribly wrong. The operation is compromised by a rogue element that comes from the highest levels of the U.S. government. Margo Lane, one of MI6's top agents, is then sent to deliver a message to the White House. Margo's mission will take her from Russia to the civil war in Syria. She will be forced to make a personal decision that she never wanted to make, but it's one she has to make as in this world a conscience could get her killed.
The Spy in Question follows Dmitry Kalyagi as he's about to attain membership in Gorbachev's politburo. Then his status as a mole for the British is reactivated. George Parker wants to pull him out before he can be identified as the body count begins to rise. His attempts to get him out are foiled by Russian ruthlessness and British indifference. His desperate need to help Kalyagi get out will lead to a battle in the streets of Moscow between two groups of spies.
Order of Books » Authors »