Order of Dennis Wheatley Books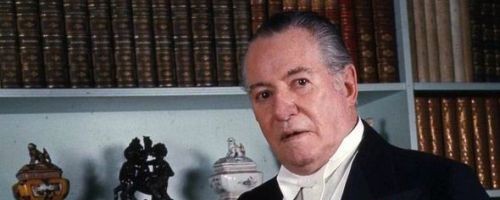 Dennis Wheatley (1897-1977) was an English author of thriller and occult novels, in addition to non-fiction. He wrote the Duke de Richleau, Gregory Sallust and Roger Brook series. Wheatley was the son of a wine merchant, who left his business to him in 1926. Dennis would have to sell the business a few years later – almost becoming bankrupt.
Dennis Wheatley made his debut as a novelist in 1966 with The Forbidden Territory. The novel was an immediate success and was translated into several different languages. The film rights were purchased by Alfred Hitchcock. Below is a list of Dennis Wheatley's books in order of when they were originally published:
Publication Order of Duke De Richleau Books
Chronological Order of Duke De Richleau Books
Publication Order of Gregory Sallust Books
Publication Order of Julian Day Books
Publication Order of Roger Brook Books
Publication Order of Molly Fountain Books
Publication Order of Standalone Novels
Publication Order of Short Story Collections
Publication Order of Anthologies
Publication Order of Non-Fiction Books
Notes: Murder Off Miami was also published as File on Bolitho Blane. Who Killed Robert Prentice? is also titled File on Robert Prentice. Favourite Spy Stories also has stories by Joseph Conrad, Alphonse Daudet, Len Deighton, Sir Arthur Conan Doyle, Graham Greene, John Le Carre, William le Queux, Wolfgang Lotz and Sax Rohmer. Principles of Dowsing was also published as The Essential Dowsing Guide. Stonehenge was written with Maria Wheatley.
If You Like Dennis Wheatley Books, You'll Love…
Dennis Wheatley Synopsis: In The Eucnuch of Stamboul by Dennis Wheatley, Swithin Destime is a moral young Englishman who, in order to avoid an international incident, had resigned from the Army; within weeks he was in Istanbul to check on rumours of a planned uprising. But as a spy Destime was an amateur, alone in a city of intrigue and fear, a dark web in whose centre squatted the repulsive form of Kazdim Hari Bekar. Formerly a Palace eunuch, Kazdim was now Chief of the Secret Police – a job which admirably suited his depraved personal tastes
Order of Books » Authors » Order of Dennis Wheatley Books