Order of Tochi Onyebuchi Books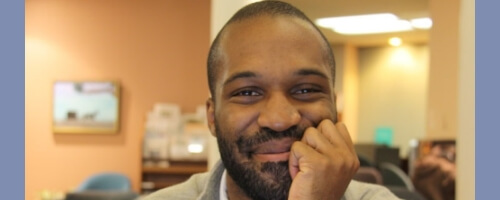 Tochi Onyebuchi is an American author best known for writing the Nigerian-influenced fantasy Beasts Made of Night, its sequel Crown of Thunder. He has written non-fiction for many major publications while also writing short fiction for Asimov's Science Fiction and other publications.
Tochi was born in Massachusetts and raised in Connecticut, and considers himself a consummate New Englander. He attended Yale University, New York University's Tisch School of the Arts, Columbia Law School, and L'institut d'études politiques with a Masters degree in Global Business Law. In the past he has worked in criminal justice and immigration law, while also spending time working in the tech industry.
Publication Order of Beasts Made of Night Books
Publication Order of War Girls Books
Publication Order of Standalone Novels
Publication Order of Short Stories/Novellas
Publication Order of Captain America: Sentinel of Liberty (2022) Books
Publication Order of Anthologies
If You Like Tochi Onyebuchi Books, You'll Love…
Beasts Made of Night starts in the walled city of Kos can corrupt mages can magically call forth sin from a sinner in the form of sin-beasts. Taj is the most talented of the young sin-eaters (aki), slayers of the sin-beats. He pays a terrible cost for his work though as for every sin-beast he kills, a tattoo of the beast appears on his skin while the guilt of committing the sin appears on his mind. This is work that can drive one mad, but Taj is desperate to provide for his family. Things get complicated when Taj is called to eat a sin of a member of the royal family and he's put in the center of a dark conspiracy to destroy the city.
Another book by Tochi is War Girls. This book takes place in the year 1972 where climate change and nuclear disasters have rendered much of earth unlivable. Two sisters, Onyii and Ify, are living in war-torn Nigeria and have dreams of something more. Their lives have been defined by war, but the girls dream of peace and hope.
Order of Books » Authors »