Order of Tom Perrotta Books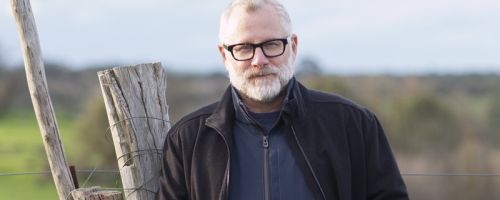 Tom Perrotta is a bestselling American author and the creator of The Leftovers which was a highly acclaimed novel that was made into a highly acclaimed TV show by HBO. He also wrote Election and Little Children which were also made into films.
Perrotta was born and raised in New Jersey. He was a fan of reading from a young age and received his B.A. in English from Yale University. From there he would attend Syracuse University where he'd receive his M.A. in English/Creative Writing. At Syracuse he learned under the great Tobias Wolff.
Publication Order of Tracy Flick Books
Publication Order of Standalone Novels
Publication Order of Short Stories/Novellas
Publication Order of Tom Perrotta Scripts Books
(with)
Publication Order of Short Story Collections
Publication Order of Currency Books
Publication Order of Anthologies
If You Like Tom Perrotta Books, You'll Love…
One of Perrotta's most popular novels is Little Children. This book tells the story of a group of thirty-ish parents of young children and the ways in which they deal with their lives. From the mother who thinks she can schedule her entire life to the father obsessed with fantasy games to the feminist mom with a bisexual past who never saw herself being domesticated. Life in this boring suburb gets very interesting over the summer and the status quo is thrown to the side.
The Leftovers asks the question: What if the Rapture happened and you got left behind? Except it's not that easy as some of the people left weren't the best and some of the people who were left behind were. The reason behind a portion of the population disappearing is unknown, but it does have a profound effect on the world. This is the story of those left behind, specifically Kevin Garvey and his family. The intricacies of the plot are varied, but the story is easy to explain: a family that is struggling to hold on to their beliefs in their own future and the variety of ways in which they cope with it.
Order of Books » Authors » Order of Tom Perrotta Books