Order of Tom Sweterlitsch Books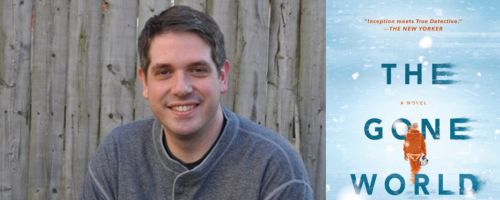 Tom Sweterlitsch is an American author who writes science fiction novels.
Tom started writing in 2014 with the book Tomorrow and Tomorrow. Tom would follow that up with The Gone World in 2018, a novel the New Yorker described as "Inception meets True Detective".
Publication Order of Standalone Novels
If You Like Mark Haddon Books, You'll Love…
Tom Sweterlitsch Synopsis: The first novel written by Tom was Tomorrow and Tomorrow. The city of Pittsburgh was reduced to ash and the book takes place 10 years following that tragedy. The world has moved on but one survivor from the incident is still obsessed with the tragedy that saw him lose his wife and unborn child.
That man, John Dominic Blaxton, immerses himself in the Archive which is a digital reconstruction of the city that is fully interactive. He dives into the Archive with the goal of solving cold bases. Investigating one case he discovers some glitches in the code and it looks like someone has attempted to hide what really happened. Until Dominic came along.
Order of Books » Authors » Order of Tom Sweterlitsch Books