Order of Tony Bertauski Books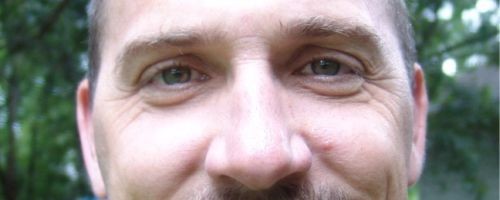 Tony Bertauski is an American author of science fiction, fantasy and technothriller novels, including some for young adults. He writes the Socket, Halfskin, Claus and Foreverland series. Tony remembers borrowing his grandfather's old sci-fi/fantasy paperbacks by authors like Piers Anthony and Isaac Asimov, being fascinated by the idea of sentient robots and what happened when they died. As a reader, he demands the writer to grab him and keep his attention the whole way through. As a writer, his goal is to write a story that will keep you up late.
Tony Bertauski made his debut as a published author in 2010 with the novel The Discovery of Socket Greeny. Below is a list of Tony Bertauski's books in order of when they were first released:
Publication Order of Drayton Books
Publication Order of Maze Books
Publication Order of Socket Greeny Books
Publication Order of Foreverland Books
Publication Order of Claus Books
Publication Order of Halfskin Books
Publication Order of Non-Fiction Books
Publication Order of Anthologies
Notes: The Catastrophe Theory also contains stories by Shalini Boland, Cary Caffrey, Scott Cramer, Sarah Dalton, Katie French, Deidre Gould, Jenni Merritt, T.W. Piperbrook, Deborah Rix, Samanth, Megan Thomason, Joseph A. Turkot and David Wright. Terrible Cherubs also has stories by Brian L. Braden, Robert Brumm, Thomas Cardin, Allison M. Dickson, Hanna Elizabeth, J.W. Kent, Renee Miller, Katrina Monroe, Will Swardstrom and Steve Wetherell.
If You Like Tony Bertauski Books, You'll Love…
Tony Bertauski Synopsis: Halfskin by Tony Bertauski is book 1 of the Halfskin series. Biomites are artificial stem cells that can replace any cell in your body. They eliminate kidney failure, severed spines, blood disease, cancer and even the need for pharmaceuticals. With each dose of biomites, humans become stronger, smarter and prettier. At what point does a human cease to be a human? Nix Richards nearly died in a car accident when he was young. Biomites saved his life. Ten years later, he's not so lucky. The Halfskin Laws decree a human composed of 50% biomites is no longer human. Halfskins have no legal rights and will have their biomites shutdown. It's not called murder, merely deactivation. Cali Richards has been Nix's legal guardian since their parents died. She has lost far too many people in her life to let the government take Nix. She is a nanobiometric engineer and will discover how to hide him. But even brilliance can succumb to the pressure of suffering. And technology can't cure insanity. Cali and Nix keep a slippery grip on reality as they elude a maniacal federal agent dedicated to saving humanity from what he calls 'The Biomite Plague.'
Order of Books » Authors » Order of Tony Bertauski Books