Order of Tony Hillerman Books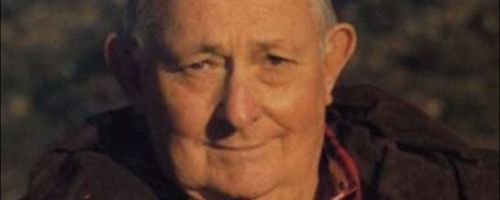 Tony Hillerman (1925-2008) was an American author who wrote several different kinds of books. He is best known for his Leaphorn and Chee detective fiction series. Most of his books revolve around Native American and Southwestern themes. Hillerman also wrote a couple of standalone books, two children's books, several non-fiction books and some photo books. His books The Dark Wind, Skinwalkers, Coyote Waits and A Thief of Time have all be adapted to film. Tony is the father of author Anne Hillerman, who has taken over his Leaphorn and Chee series following his death in 2008.
Tony Hillerman started writing back in 1970 with The Blessing Way and continued basically up to his death in 2008. Below is a list of Tony Hillerman's books in order of when they were published (which is also their chronological order):
Publication Order of Leaphorn & Chee Books
(with Anne Hillerman)
Publication Order of Standalone Novels
Publication Order of Short Story Collections
Publication Order of Children's Books
Publication Order of Non-Fiction Books
Publication Order of Anthologies
Notes: Starting with Spider Woman's Daughter, the Leaphorn & Chee series is being written by Anne Hillerman. For more novels in the series, please see Leaphorn & Chee. The Best American Mystery Stories of the Century was edited with series editor Otto Penzler. The Oxford Book of American Detective Stories and A New Omnibus of Crime were edited with Rosemary Herbert.
If You Like Tony Hillerman Books, You'll Love…
Tony Hillerman Synopses: The Blessing Way is the first Leaphorn & Chee novel by Tony Hillerman. The victim found in a high, isolated location – a corpse with a mouth full of sand – abandoned at a crime scene that appears to be devoid of tracks or useful clues is particularly troubling. Although homicide is always an abhorrent crime, there is something particularly troubling about the victim. Despite the fact that it goes against his better judgment, Lieutenant Joe Leaphorn of the Navajo Tribal Police cannot help but suspect the involvement of a supernatural killer.
Leaphorn's search for a Wolf-Witch takes him where even the bravest men fear to go – a chilling path that veers dangerously between mysticism and murder. There is a palpable evil in the air.
The Fly on the Wall is a standalone novel by Tony Hillerman. John Cotton, a top-notch reporter, observes everything, hears everything, and stays hidden. But when he finds the body of his best friend lying on the marble floor of the U.S. Capitol's central rotunda, the game changes. Suddenly, Cotton has too much information about a murder, a million-dollar scam, and a scandal involving a senatorial candidate. He also hears the pursuing footsteps of powerful people who want to keep their secrets a secret and are willing to kill for it.
Finding Moon by Tony Hillerman is a standalone title. Moon Mathias, a journalist, sets out into the turmoil of Southeast Asia in 1975 to find his brother's child. His search takes him from Manila to the Cambodian jungles and leads him on a dangerous trail of smuggling, conspiracy, and possible murder.
In The Great Taos Bank Robbery and Other Indian Country Affairs, Tony Hillerman puts together some classic stories of contemporary New Mexican life in a collection that makes you laugh, shake your head, and eventually learn and appreciate more about New Mexico and its people.
Order of Books » Authors » Order of Tony Hillerman Books
9 Responses to "Order of Tony Hillerman Books"