Order of Tracy Banghart Books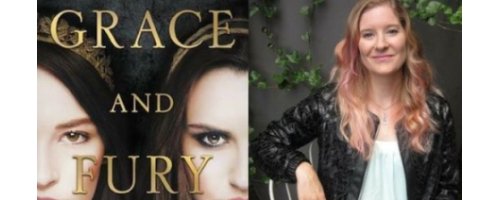 Tracy Banghart is an American author who is known for her Grace and Fury and Rebel Wing series of books. She is the wife of a husband who is in the Army which makes writing the perfect career for her due to the unpredictability of his job and the sheer amount of moving that the couple does.
Banghart grew up in Maryland before heading ot Davidson College to earn her BA in English. She would then live in Canada and Washington, D.C. for a time before heading off to pursue her master's degree in Publishing at Oxford Brookes University. She worked in publishing for a bit before realizing that she was better suited to be a writer herself.
Publication Order of By Blood Books
Publication Order of The Diatous Wars Books
Publication Order of Grace and Fury Books
Publication Order of Rebel Wing Books
Publication Order of Standalone Novels
Publication Order of Short Stories/Novellas
If You Like Tracy Banghart Books, You'll Love…
Grace and Fury is the first book in the series of the same name. Serina Tessaro has been training her whole life to become a Grace. To stand beside the Heir at the throne and be the perfect example of a woman. This is what she's always been training for, but when her sister Nomi catches the Heir's eye instead she will have to change course. Instead, taking the fall for her sister's dangerous secret and allowing the family a better life. Nomi never wanted this life, but she does want to save her sister and does her best to play along. The story is that of powerful sisterhood and survival in a world that is not very friendly to women.
Another series by Banghart is Rebel Wing and the first book in the series has the same name. The book takes place in the Dominion of Atalanta during war. Aris is far away from all that though and only sees it on television, a distant nightmare. That nightmare comes all too close to home though when her boyfriend Calix is drafted into the military.
Order of Books » Authors » Order of Tracy Banghart Books