Order of Tracy Clark Books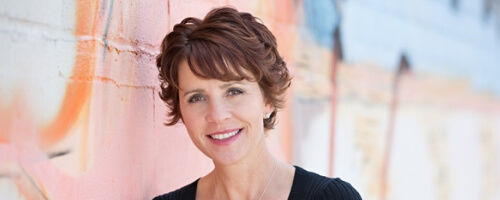 Tracy Clark is an American author who is the creator of The Light Key series of books. That series starts with Scintillate. She writes in the YA genre and also runs the Moxie Fruit blog for midlife women.
In addition to her work as a writer, Tracy is a long-time photographer with over 20 years in the industry. She is the founder of the collaborative photo blog Shutter Sisters for women with a passion for photography, and teaches a number of creative photography classes at Big Picture Classes. She lives in Southern California where she raises her children along with her husband.
Publication Order of The Light Key Trilogy Books
Publication Order of Standalone Novels
Publication Order of Children's Books
If You Like Tracy Clark Books, You'll Love…
Scintillate is the first book in the Light Key series and was the winner of the 2015 Golden Quill award for Best Young Adult Romance. The story follows Cora Sandoval who lives a rather unexciting life. Her mother disappeared when she was just five years old and her father has kept her under lock and key ever since. Her life changes one day when she stars to see colorful lights around all the people that she sees. While she only glows a brilliant, luminous silver. Cora begins to investigate these auras and comes to believe that someone is hunting and killing people like her. She finds herself drawn to a boy named Finn from Ireland, but both of their parents vehemently disagree and Finn is sent back to Ireland. So that's where Cora goes to find her missing mother and learn the truth of her newfound powers and their role in a conspiracy spanning centuries.
Clark is also the author of Little Weeds. This story takes place in a near future where ten-year-old children are tested genetically to see how likely they are to commit crimes. The bad ones are taken away from their families and sent to reformation schools while the good ones are left at home. Izzy took the test when he was ten and he tested "good", but he's been bad ever since. Izzy's life and his beliefs about it get thrown for a loop when his little brother tests bad and he'll do anything to prevent him from being taken away.
Order of Books » Authors » Order of Tracy Clark Books