Order of Vicki Stiefel Books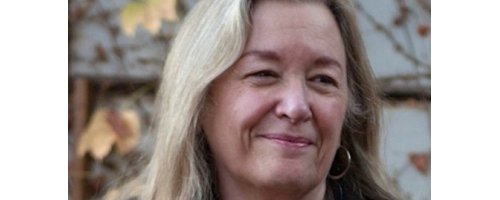 Vicki Stiefel is an American author who is best known for her fantasy romance series, The Made Ones. In addition that that series, she is also the author of the Afterworld Chronicles series.
Vicki ran The Writers Studio workshops in creative fiction with her late husband, William G. Tapply. After leaving that career she would go on to teach fiction writing, creative writing, and modern media writing at Clark University. She also worked as a writer and photographer with her work appearing in such magazines as Ellery Queen's Mystery Magazine, Worcester Magazine, Wild Fibers, and Dive Training. She enjoys knitting and turned that love into producing Chest of Bone The Knit Collection.
Publication Order of Afterworld Chronicles Books
Publication Order of Tally Whyte Books
Publication Order of The Made Ones Saga Books
Publication Order of Non-Fiction Books
If You Like Vicki Stiefel Books, You'll Love…
Altered is the first book in the Made Ones Saga. The book sees a species called the Eleutians who are dying out, one female at a time. The Alchemic Clan has a plan to save their species by bringing in women from parallel worlds and altering them into perfect breeding stock. Kitlyn is one such woman who awakens on this strange world in a body that is much younger than she remembers. The gift comes with a terrible price, one that a warrior champion named Rafe is not ready to accept. He believes he can find the cause of the species decline and show that the bid to save the Eleutians is something far darker. Kit aligns herself with Rafe, in more ways than one, and is prepared to risk it all to save herself and the other women like her.
The Afterworld Chronicles starts off with Chest of Bone. Clea Artea Reese has magical powers, but she doesn't know it yet. That all changes when her mentor is killed which unlocks her. She is determined to avenge her mentor and teams up with James Larrimer, a hunter, to catch the killers.
Order of Books » Authors »