Order of Vince Milam Books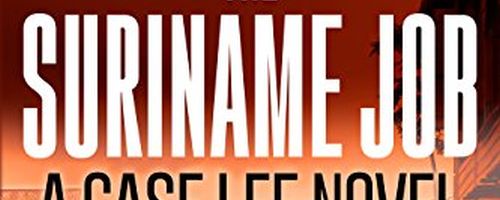 Vince Milam is an American author best known for writing the Case Lee series of books. Each book in the series is written as a standalone so readers can jump in at any point and not find themselves lost.
The Case Lee novels take place in a variety of locations, all of which that Milam has personally been to. His work took him all across the world from the Amazon to West Africa, Papua New Guinea, Europe, and the Middle East. He takes a lot of pride in describing these areas that he's been to and wants to leave the reader feeling as if they have been there as well.
Publication Order of Case Lee Books
| | | |
| --- | --- | --- |
| The Suriname Job | (2017) | |
| The New Guinea Job | (2018) | |
| The Caribbean Job | (2018) | |
| The Amazon Job | (2019) | |
| The Hawaii Job | (2020) | |
| The Orcas Island Job | (2020) | |
| The Nevada Job | (2020) | |
| The DC Job | (2021) | |
| The Texas Job | (2021) | |
| The Sawtooth Job | (2022) | |
| The Rhine River Job | (2023) | |
Publication Order of The Challenged World Books
Publication Order of Evil World Books
If You Like Vince Milam Books, You'll Love…
The New Guinea Job sends Case Lee to, you guessed it, New Guinea. Case is asked by a mysterious client to head there to investigate a massive gold discovery. The job sends him into a world of spies, terrorists, and tribal headhunters. Case is worried that he is being played and decides to walk away from the whole thing. But just when he thinks he's out, they pull him back in. That move will prove to be a big mistake… for them.
Case Lee heads to the islands in The Hawaii Job. Case heads to Hawaii to investigate a mystery company and their CEO, but things quickly go awry after his arrival. The CEO unleashes contract killers on Case Lee and now his family is in the crosshairs. In over his head, Case will call on his former Delta teammates to help. When they get one of the killers, they reveal the source of the bounty that has been on them for years. The bounty's source lays in the Sahara where they will head to end it once and for all.
Order of Books » Authors » Order of Vince Milam Books