Order of Wendy Vella Books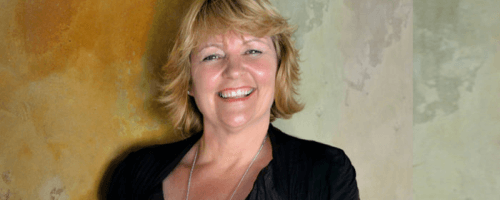 Wendy Vella is a New Zealand author of historical romance novels. She also writes contemporary romance (as Lani Blake). Wendy writes the Deville Brothers series, Langley Sisters series, and Sinclair and Raven series as well as the Lake Howling and the Ryker Falls series as Lani Blake. She is a USA Today bestselling author. Wendy writes compelling stories that mix humour, sensuality, and intrigue. She is married with two adult children and four grandchildren.
Wendy Vella made her debut in 2013 with the standalone novel The Reluctant Countess. Below is a list of Wendy Vella's books in order of when they were first released:
Publication Order of The Deville Brothers Books
Publication Order of The Langley Sisters Books
Publication Order of Lake Howling Books
(as Lani Blake)
Publication Order of Lords of Night Street Books
Publication Order of Regency Rakes Books
Publication Order of Ryker Falls Books
(as Lani Blake)
Publication Order of Sinclair and Raven Books
Publication Order of Standalone Novels
Publication Order of Short Stories/Novellas
Publication Order of Wedding Wager Books
Publication Order of Anthologies
If You Like Wendy Vella Books, You'll Love…
Wendy Vella Synopses: Seduced by a Devil is the first book in Wendy Vella's Deville Brothers series. Dimity Brown is unlike any other woman Gabriel Deville, Earl of Raine, has ever known. She has no respect for him, despite the fact that he is both intriguing and utterly enticing. In fact, the piano instructor treats him as if he were her subordinate instead of her student. However, when Dimity goes missing, his adored sister calls her friend and begs him to find her right away.
The discovery of Dimity dancing on the bar in a shady bar shocks Gabe the most. The other shock is witnessing the young woman's fear and vulnerability. He quickly comes to the realization that his feelings for her go much deeper than just anger, and he will stop at nothing to ensure her safety. It will be difficult to gain her trust and discover her secrets, but the most difficult task of his life will be to win her heart.
Dimity had been under the impression that her life would never be any different from where it is now; however, when her father passes away, everything changes. After being kicked out of the only place she ever called home, she discovers a letter in her father's belongings that completely alters her life. She is broke, lost, and desperate, and there is nowhere else she can go until Gabriel Deville comes back into her life.
Lord Raine is cocky, extravagantly wealthy, and far too attractive to be dangerous. Their interactions had always been coldly civil, despite the sparks that had always been flying between them. Dimity accepts his offer of assistance because she is confident that she will be able to resist him and the growing tension between them for long enough to uncover her past's secrets.
Can they forge a life together despite their differences and the expectations of society?
Lady in Demand by Wendy Vella is the second book in the Langley Sisters series. Miss Phoebe Langley is not socially acceptable. She is obstinate and outspoken. In addition, she used to work as a highwayman and is now in business. Not the kind of scandalous behavior that belongs in a debutante's life. She shouldn't care what other people think of her, especially the stuffy Marquess Finneous Levermarch, but she does, and what's worse is that she soon finds out that she has feelings for him.
Phoebe is the most irritated woman Finn has ever met. He excuses her behavior based solely on the fact that she is beautiful, despite the fact that she appears to disregard all of society's norms. He doesn't want a wife who makes him gnash his teeth; he wants a wife who is kind and sweet. Why then can he only think of her?
Order of Books » Authors » Order of Wendy Vella Books