Order of Eva Devon Books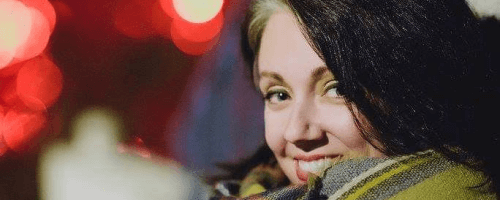 Eva Devon is an American author of historical romance novels. She writes the Bluestocking War, Dukes' Club, Dukes' Secret, Must Love Rogues, Wallflower Wins, and other series. She is a USA Today bestselling author. Eva grew up reading literary fiction, until one day she came across The Present by Johanna Lindsey, and became a fan of historical, contemporary, and paranormal romance.
Eva Devon made her debut as an author in 2013 with The Dark Lady (writing as Maire Claremont). Her debut as Eva Devon came in 2014 with Once Upon a Duke, which began her Dukes' Club series. Below is a list of Eva Devon's books in order of when they were originally published:
Publication Order of The Bluestocking War Books
Publication Order of Dukes' Club Books
Publication Order of Duke's Secret Books
Publication Order of Hoydens Of Hyde Park Books
Publication Order of Mad Passions Books
(as Maire Claremont)
Publication Order of Must Love Rogues Books
Publication Order of Never A Wallflower Books
Publication Order of Scandal's Daughters Club Books
Publication Order of Sins Of The Duke Books
(as Maire Claremont)
Publication Order of Wallflower Wins Books
Publication Order of Standalone Novels
Publication Order of Short Stories/Novellas
If You Like Eva Devon Books, You'll Love…
Eva Devon Synopses: Once Upon a Duke by Eva Devon is the first book in the Duke's Club series. Everything is going great for Kathryn Darrell. She's got an annuity of a hundred thousand a year, her no-good husband has had the good graces to pop off, and best of all, she has her freedom – and she intends to make use of it. And who better to revel with than Ryder Blake, the infamous Duke of Darkwell?
Ryder Blake, Duke of Darkwell (or Debauchery) had planned never to love again. His heart lies buried with his wife and he has vowed to never give more than his body to a woman. But when Kathryn shows up on his doorstep, quite literally, demanding he show her the ways of London, he finds that his heart longs to love once again.
A Duke for the Road is the first Duke's Secret book by Eva Devon. Robert Deverall, Duke of Blackstone, is cursed. Or that's what he thinks. Inheriting a dukedom bankrupted by his dissolute grandfather, father, and older brother has made him determined that the paternal line will end with him. He will not let anyone else suffer at the hands of a Deverall male. When he meets his childhood friend, Lady Harriet Cornwall, he is determined to keep his distance, regardless of the fact she makes his heart sing and his body ignite. When the two are caught in a compromising position, he has no choice but to marry the wild, independent Harry. But will his determination never to have children, and his fears about his family line, destroy their chance at love?
Lady Harriet Cornwall is determined to marry as soon as possible. After all, she cannot stand the uninspiring parties a proper unmarried lady can attend. She wishes to be just like her mother, a beacon of culture, literature, and fun. And like her mother, she would like a large family as well. When she meets Rob again, she can hardly believe the transformation from mischeivous boy to sardonic and mysterious man. In the breath of a single dance, her heart is lost. From their very first kiss, she knows he is the one for her. But he has a dark secret. Will he push her away as he has done to everyone else? Or will she be able to coax her dark duke back into the light to find love?
Order of Books » Authors » Order of Eva Devon Books